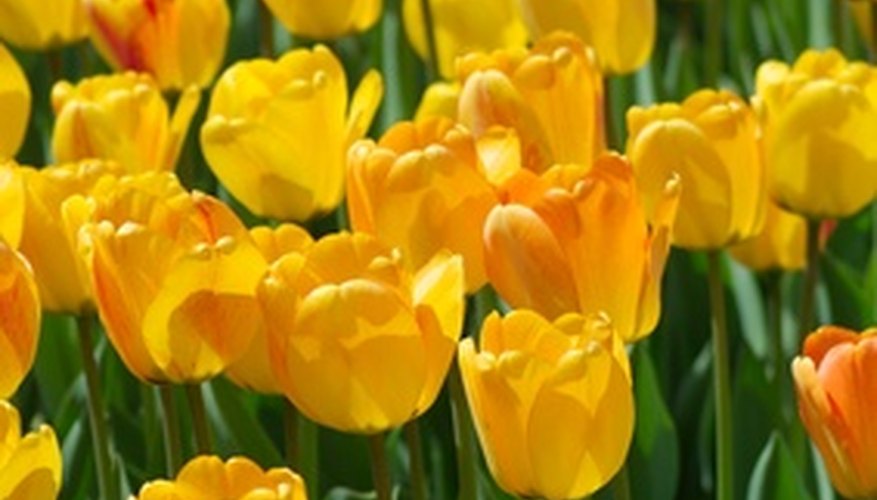 Spring brings the merest hint of warm weather and you find yourself longing for a touch of color--anything to relieve the dreary whites and grays and browns of winter. Spring bulbs are the answer; they can appear as early as February, and those bright little spots of color remind the world that winter can't last forever.
Daffodils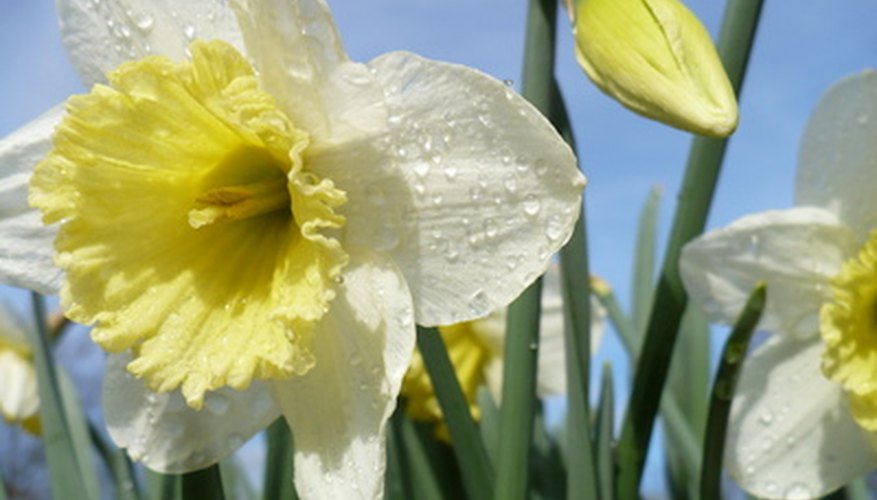 Daffodils (Narcissus) are one of the best-known of spring bulbs. They appear in early spring. Ranging in color from bright yellow to pale gold to off-white, these cheery flowers are perfect at the edge of the woods, clustered around trees or the mailbox, lining a fence or at the edge of a flower bed. The February Gold and W.P. Milner cultivars are both early bloomers, and can start producing flowers in February.
Tulips
Tulips (Tulipa) are the trim little soldiers of the bulb world. Their straight stems hold up colorful, graceful flowers that come in any color imaginable. You can create impact by planting groups of the same color together, or go for a mass of color with a rainbow of tulip colors. White Triumphator and Westpoint are both lily-flowered: they have long, pointed petals that turn slightly outward, creating a more casual yet graceful flower.
Crocus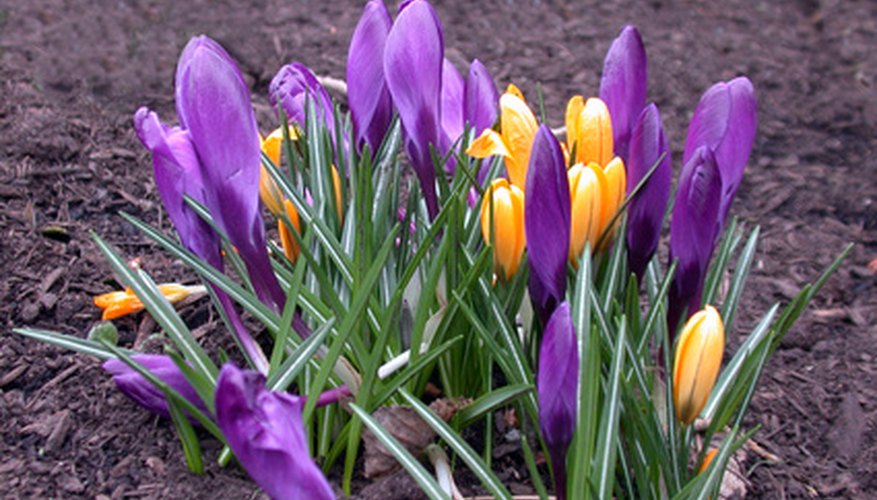 Crocus (Crocus chrysanthus) is the smallest of the spring bulbs but also one of the earliest bloomers. Dwarf varieties get to about 6 inches high. Their blooms are various colors, from yellow to white to purple, and somewhat bell-shaped.
Hyacinth
Hyacinth (Hyacinthus) bears a fragrance that is almost overwhelming indoors, but outside, carried by on a spring breeze, it is sweet and refreshing. The flowers themselves range in color from bright pink to deep, purplish blue to pure white and consist of small flowerlets on a spike that gets to about 12 inches high.
Crown Imperials
Crown imperials (Fritillaria imperialis) top off the spring bulbs and live up to their royal name. They produce a ring of bell-shaped flowers on the top of tall stem which can be up to 36 inches high. The flowers droop gently down from the top of the stem, and a tuft of leaves grows above the flowers, for which the "crown" in the name is given--the flowers are crowned by this coronet of leaves. These beauties are show-stoppers in the spring garden. Bloom color can be orange, yellow or red.