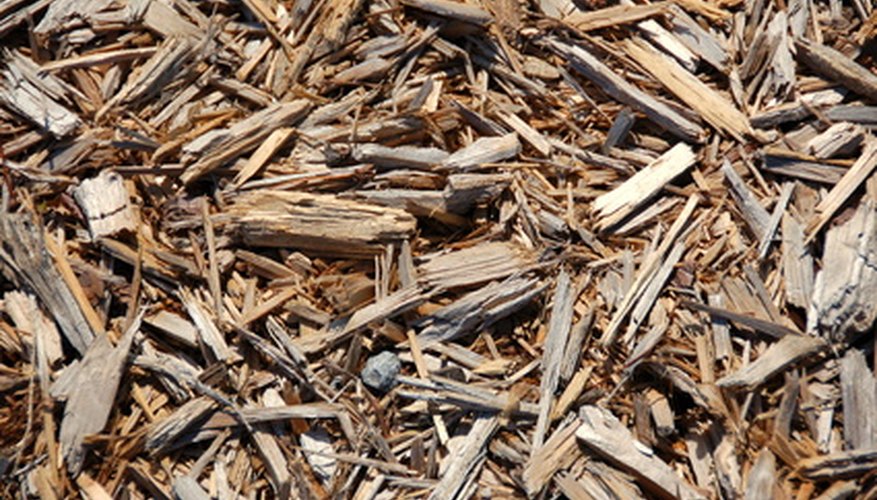 pine bark mulch image by robert mobley from Fotolia.com
Dye mulch a range of colors, including shades of gold, red, brown and black, when you make mulch dye. Colored mulches have a range of uses, beyond decorative, including absorbing the sun to heat animal pens. Colored mulches, through reflective properties, even benefit how plants grow, taste and smell, according to the United States Department of Agriculture.
Put on old clothing and garden gloves to protect clothing and hands from the semi-permanent dye.
Measure 16 oz. of colorant into a 5-gallon bucket. Pour 1 1/2 gallons of clean water into the bucket. Follow specific mixing ingredients included with your colorant; most mulch colorants specify similar instructions. Mix the colorant and water with a paint stirrer to make the dye.
Pour the mixture into a garden sprayer or other container used to apply the solution.
Things You Will Need
Mulch colorant

Bucket

Paint stirrer

Garden sprayer

Gloves
Tip
Purchase a mulch colorant from one of several online mulch colorant dealers or ask a hardware store if it sells mulch colorant.