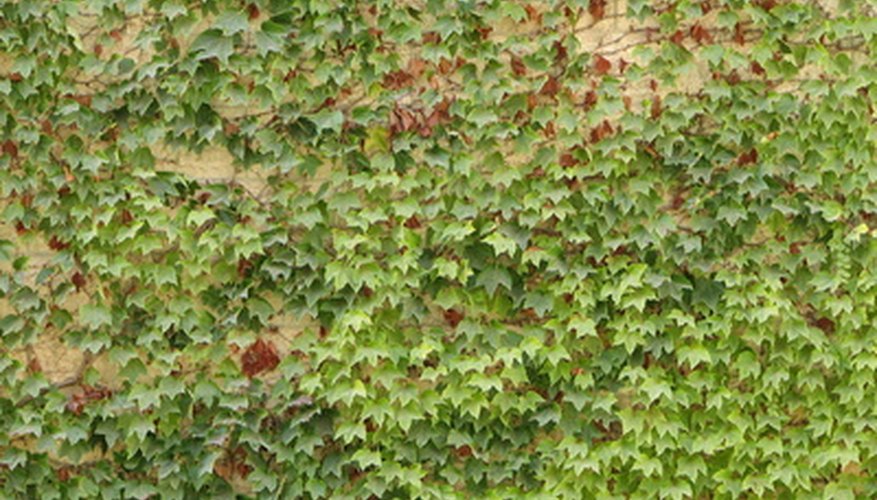 Many grow Boston ivy (Parthenocissus tricuspidata), a climbing tendril vine, to cover bare outdoor walls or to wind around door frames and windows. Unfortunately, many vining plants, including Boston ivy, become quite invasive. You'll also find these plants difficult to kill. Dedicate yourself to keeping the plant under control and use recommended measures to eradicate the plant.
Cut the foliage of the ivy down to ground level in late winter, right before spring. Clip off every piece you can with a pair of garden shears. Dispose of in an outdoor trash container.
Mix a herbicide solution containing glyphosate, commonly available at garden centers, in a garden sprayer. Glyphosate kills any green plant it comes in contact with. Follow the specific directions provided with the herbicide. Most call for you to mix the herbicide with a specific amount of water. Combine the herbicide and water in the sprayer and mix with a paint stirrer.
Spray any remaining parts of the Boston ivy. If you have plants close to the ivy, use a paintbrush to paint the chemical on individual ivy leaves.
Reapply the herbicide whenever new growth appears. It should only take a few applications to kill the plant.