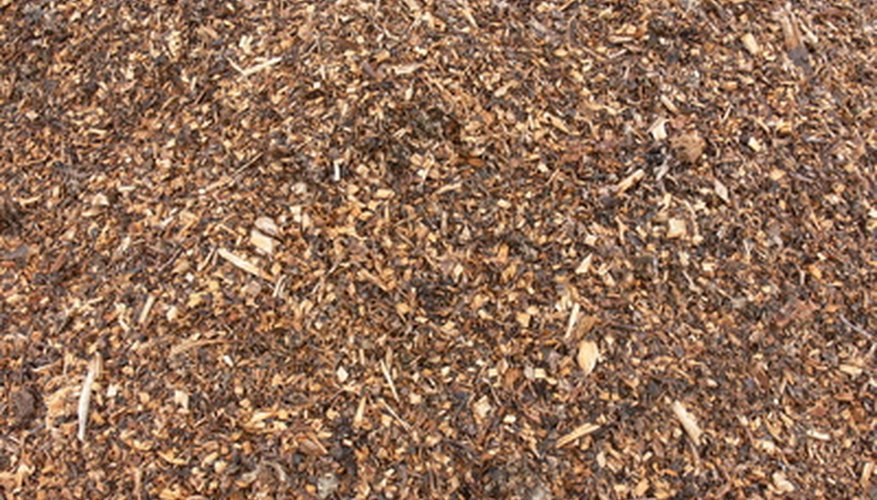 Turn your home's mulch to black with some quick, simple steps. Mulch dyes originally contained toxic metals and other contaminates, according to Nature's Way Resources, a provider of organic lawn supplies. Use the newer dyes, made naturally and organically, with non-toxic ingredients safe for plants, children and pets. It only takes a few minutes to prepare and apply these organic dyes for a quick color change.
Purchase a black mulch dye, available through online retailers and some garden centers and nurseries.
Fill a garden sprayer half full with water. Test the spray stream. Adjust the nozzle until it sprays steadily. Empty the water from the sprayer.
Place a pair of garden gloves on your hands. Wear old clothing. Mulch dyes can dye hands and clothing.
Pour the dye into the garden sprayer. Pour tap water into the sprayer. Follow dye directions to determine how to prepare. Typically, you'll add 16 ounces of dye to 1 1/2 gallons of water. Mix the solutions with a paint stirrer.
Spray the dye solution in a steady motion over the area you wish to dye. Continue spraying until consistently colored.
Empty the dye solution from the sprayer in a floor drain. Fill the sprayer with water to rinse any leftover residue. Empty the sprayer again in the floor drain.