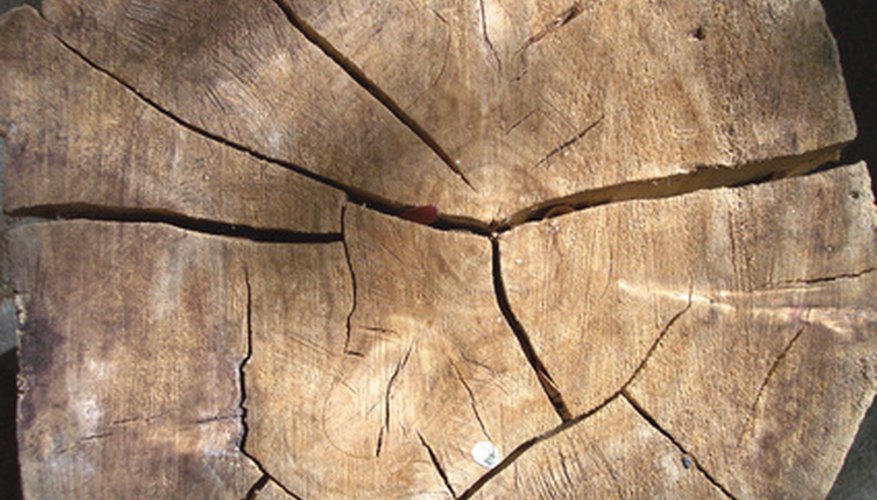 Tree stumps are quite difficult to remove and take a long time to decompose on their own. Fortunately, there are plenty of things you can do with that big hunk of wood anchored to the ground in your yard. Turn that awkward eyesore into a useful part of your landscaping.
Cooler
A large tree stump is perfect for a beer cooler for an outdoor party according to Coolest-gadgets.com. Carefully cut out an opening in the top of it with a chainsaw. Place a liner inside the tree stump. For a quick, temporary solution, use a garbage bag. For a more permanent cooler, place a liner from an old cooler or some other solid plastic container inside. Fill it with ice and beer for you and your guests.
Planting Projects
Tree stumps can be used to display flowers and other small plants. If your tree stump is fairly level and has not rotted too badly, place one large planter or several smaller ones on top of the stump. If the middle of the tree stump has rotted out or if you prefer to create a garden bed, hollow the inside of the stump out with a chainsaw, add potting soil and plant flowers in it. You can also grow plants around the tree stump to create a tiered miniature garden. Either place small planters around the stump in a circle, or plant flowers in the ground in a ring around it.
Furniture
If you plan to use the stump for furniture, decide ahead of time so that you can cut it to the correct size. Use a small tree stump as a stool. Cut it to about 3 feet tall, sand the top to smooth it and trim the sides into an attractive shape. Apply varnish to the top and sides to help protect the stump from rot. To make a tree stump into a picnic table, cut it so that it is about 4 feet tall, and mount a large, disk-shaped piece of wood, slate or some other material on top of it.