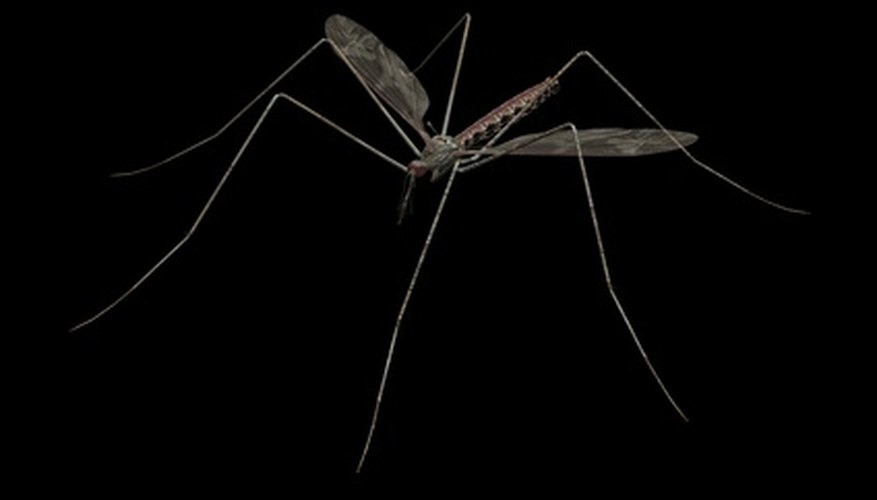 Collecting water in a rain barrel can reduce your water consumption over a growing season by enabling you to use plentiful rainwater to irrigate plants. Although you can conserve water and save money by collecting rainwater, you must take steps to prevent mosquitoes from breeding in your rain barrel. Because mosquitoes can quickly breed in standing water, if you do not prevent this from occurring, you may create an ideal breeding ground for mosquitoes.
Cut a piece of window screen to fit over the large opening of the rain barrel (for rain barrels with openings on top). Use heavy-duty scissors to cut the screen.
Place the window screen over the top opening to cover the entire opening.
Secure the screen with a bungee cord to hold it in place.
Measure out an appropriate amount of mosquito larvicide to place into the rain barrel. Depending upon the formulation of the product, you may need 1 tsp. to prevent mosquito larvae on the surface of a rain barrel. Alternatively, use one circular Mosquito Dunk in a rain barrel--the disk will slowly disintegrate in the water over the next month and will prevent larvae from growing in the water. Consult package recommendations for the proper amount of larvicide to use and for the timing of repeat applications.