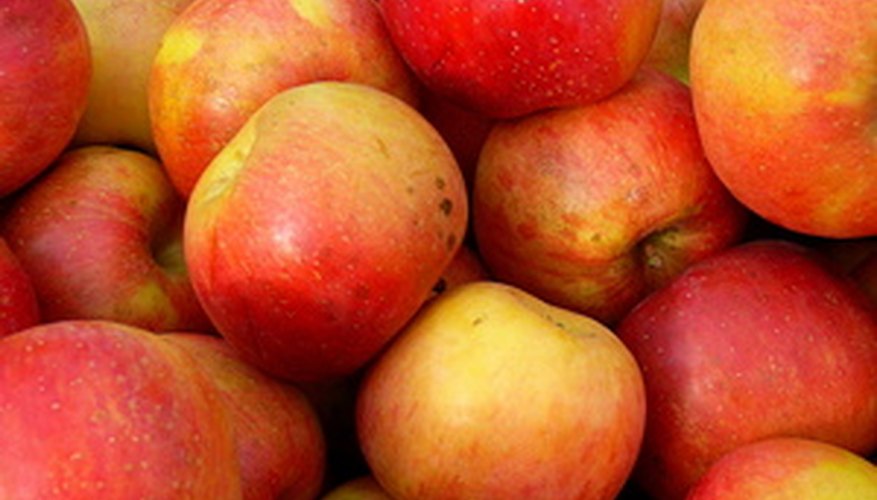 Wooden apple crates are useful for more than simply picking apples. They also make excellent planters because of their slat spacing, which aerates the soil. For those with a country home decor, wooden apple crates can also be used for storage or displays. While wooden apple crates typically cost as much as $60 when sold in stores, a sturdy wooden apple crate can be made for as little as the cost of a few sheets of plywood and some nails.
Saw the plywood sheet into boards measuring 2 feet by 6 inches.
Spread some glue around the edges of the 2 1/2-foot square sheet and place boards along to bottom to make a frame.
Place four boards standing upright in the center of each of the square boards and hammer the upright boards onto the square boards. These will act as the reinforcement skeleton for the entire apple create.
Begin adding boards to the square, placing wood glue between the pieces and securing them to the reinforcing boards. Continue stacking until you have reached 2 feet high.