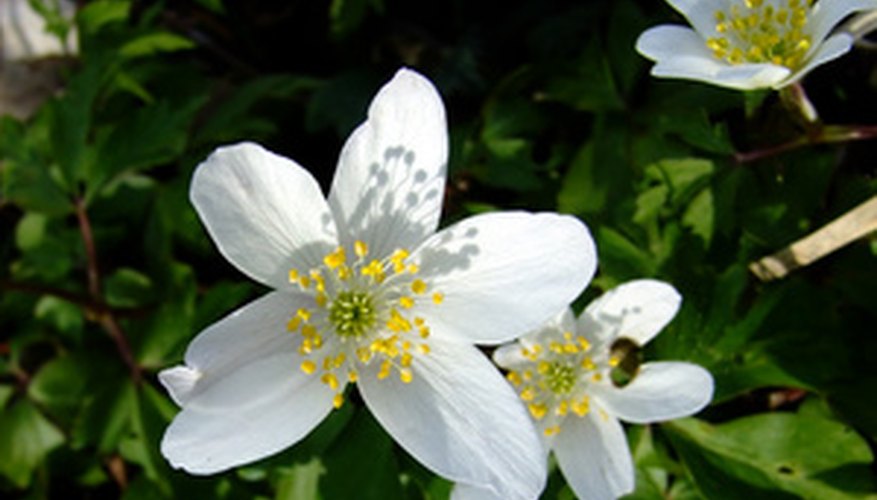 Anemones are a species of flowering plant that grow from bulblike rhizomes or tubers under the soil. Plant anemones in the fall before the first frost. Anemones like humus-rich soil and partial shade. Good soil amendment before planting is an important part of growing anemones. Depending on the species, anemones flower in the spring and summer. The anemone is hardy to USDA zone 5.
Spread a 3-inch layer of leaf mold over the planting area. Dig the leaf mold into the soil using a garden fork or tiller. Continue working the organic matter into the soil until the top 3 to 4 inches is aerated and enriched with the leaf mold.
Dig planting holes that are twice as deep as the rhizome section. Place one anemone rhizome flat into each hole. If the rhizome has a small bud on it, plant with the bud facing upward.
Push the soil over the anemone rhizomes and pat it down with the flat of your hand. Add water until the soil is damp 3 to 4 inches down.
Spread a 3-inch layer of mulch over the top of the planting site to keep moisture in the soil and insulate the rhizomes from cold weather until spring.