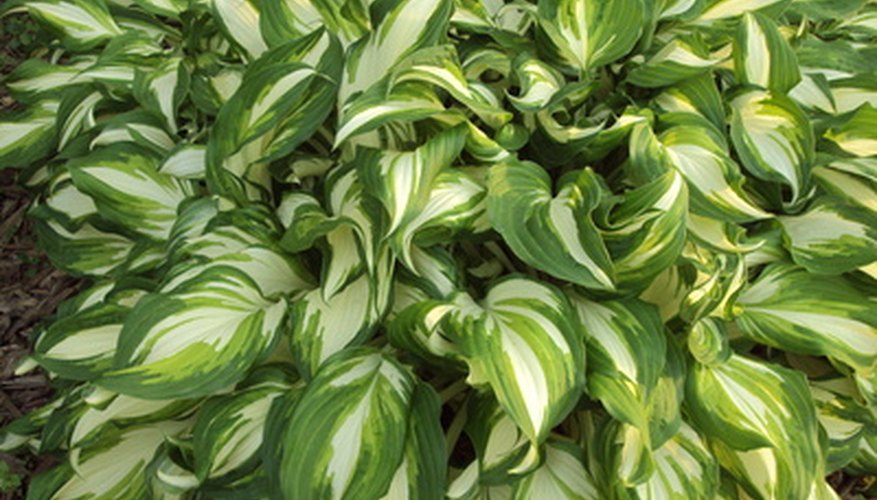 Sun loving plants are beautiful and great additions to a landscape, but most yards have a combination of sunny and shady areas. Filling a shady area with plants can create a sense of peace and beauty while making use of every available space. Making use of shade plants can help create a pleasant spot to sit and relax in your yard while enjoying the beauty of nature.
Begonia
Begonia is an annual plant that prefers partial shade and protection from direct, hot sunlight. It is an excellent choice for containers and flower beds. Begonias come in a variety of colors and can add small spots of color to any shady spot.
Impatiens
Impatiens are good annual plant choices for shady areas, although they will also do well in full sun. Impatiens are available in a variety of colors and types, from busy Lizzies to larger New Guinea impatiens, to the bushy growth of balsam impatiens. Impatiens are readily found at local garden centers in the spring.
Plantain Lily
Plantain lilies are probably best known for their scientific name, hosta. Hostas are a staple among perennial shade plants. They are easy to grow, spread to create an abundance of foliage and they love the shade, although they will grow well in full sunlight if they are well-watered. There are hundreds of cultivars of hostas with a variety of sizes. They are long-lived and vary in leaf color from light or dark green , yellow or chartreuse, grayish green or blue. Many hostas have leaves that are variegated, and all hostas produce flowers on tall stalks.
Lily of the Valley
Lily of the valley (Convallaria) is a low-growing perennial that must have shade to thrive. It has dark green foliage and needs damp, leafy and rich soil. The small white flowers are fragrant, making lily of the valley a nice addition to a shady seating area. It is a great flower to grow in shady areas under trees.
Bleeding Heart
Bleeding heart (Dicentra spectabilis) is a brightly-colored perennial that creates a bit of pop and pizazz in a shade bed. It grows best in dappled or filtered sunlight, making it a good choice for a flower bed under a tree. The blooms resemble drooping or bleeding hearts, hence the name. Bleeding heart plants grow to between 16 and 24 inches in height and will grow in a clump that may reach 20 inches in width.
Lenten Rose
Lenten rose (Helleborus) is a plant that usually flowers in mid-winter or early spring. The waxy green leaves make this plant a pretty addition to a shade bed. Lenten rose prefers dappled sunlight and is a good choice for a flower bed under a tree. Lenten rose is also known as Christmas rose and is a perennial plant.