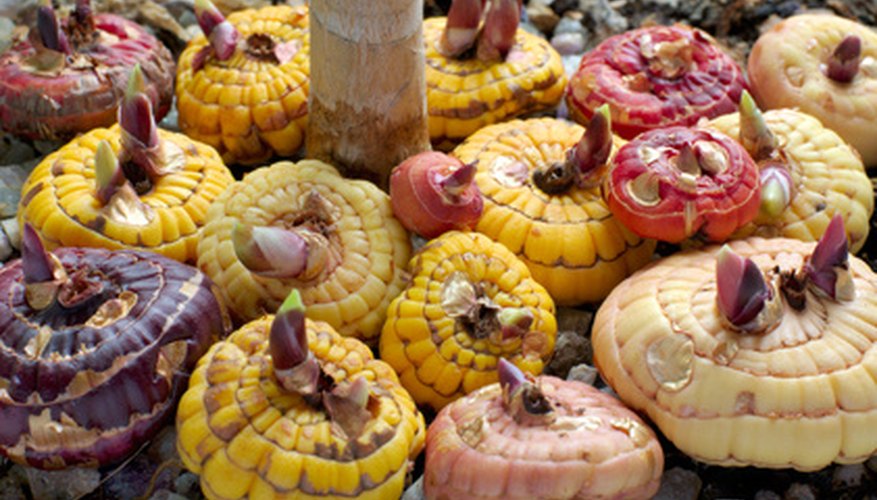 Forcing bulbs to bloom inside during the winter months by using a hyacinth jar has been popular since the Victorian Era. Hyacinth jars, or vases, are hourglass shaped to hold the flower bulb above the water while the roots extend into the water. Best suited for hyacinth, paper-white narcissus and crocus, a hyacinth jar provides a good demonstration of root development and often is performed in classrooms to accompany science lessons. As a decorative centerpiece, bulbs forced in vases create a striking display.
Fill the bottom section of the hyacinth vase with fresh water.
Place the bulb in the vase so the flattened end rests in the vase where it narrows inward and the pointed end of the bulb facing up. Cut a circle of clear, hard plastic large enough to fit snugly inside the vase if the bulb is small and risks slipping into the vase. Cut a hole in the center to allow the bulb to rest securely above the water.
Place the vase in a cool, dark room with temperatures of less than 50 degrees F. Allow the vase to remain in the dark for four to eight weeks. Check the water level occasionally and refill to the original level, if necessary.
Move the vase to a sunny location when the root system has developed and the top has begun to elongate.
Discard of old bulbs once the flowers have faded.