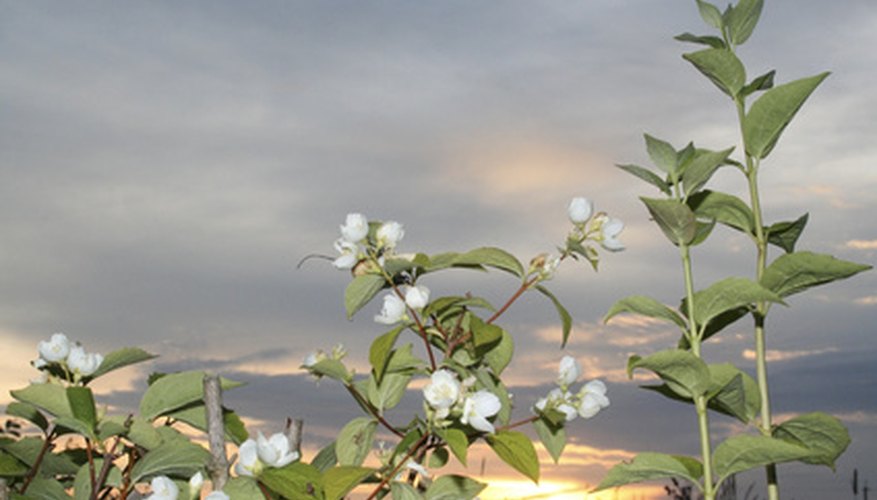 Pink jasmine is an evergreen climbing plant that is known scientifically as Jasminum polyanthum. Pink jasmine is also commonly referred to as white jasmine. The twining plant originates in southern and western regions of China. Pink jasmine is a rapidly growing vine that bears fragrant flowers that are either white or pink in color. The flowers appear toward the end of the winter or around the beginning of the spring.
Characteristics
Pink jasmine tends to be between 10 and 20 feet in height. The plant has evergreen, deep green leaves and fragrant, long-lasting flowers. Its leaves are compound and glossy and are all comprised of between five and seven leaflets. The flowers consist of five petals and resemble stars.
Cultivation
For successful cultivation, pink jasmine requires partial shade or full sun. Average moisture levels are necessary for growing pink jasmine. Well-drained soil is preferable. The plants can be propagated via seed. They can be grown in the United States Department of Agriculture's (USDA) hardiness zones 8 through 11.
Ornamental
In areas that have warm climates, pink jasmine is commonly used as an ornamental plant. If the plant is provided with sufficient support, it can climb upward of 20 feet. It grows between 1 and 2 feet annually. Pink jasmine is frequently used to cover high fences and walls, and is also often grown around windows or on arbors.
Invasive
Pink jasmine is naturalized in both New Zealand and Australia. In both of those nations, pink jasmine can be classified as an invasive weed, because it can spread and grow very quickly. It can also grow very easily out of just a tiny portion of stem material. Pink jasmine can be controlled and managed by cutting down its branches and stems and using herbicides.
Uses
Apart from ornamental purposes, there are various other uses for pink jasmine. Its flowers can be used to make garlands. Also, it is often used in Ayurvedic medications and can be used for the treatment of canker sores. Jasmine oil is often used to produce flavoring for food, as well as colognes and perfumes.