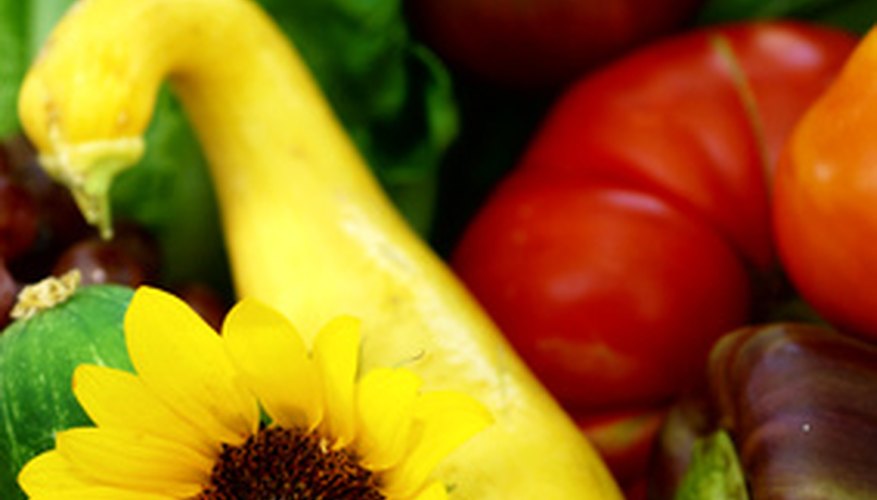 Raised bed gardening is a good solution in areas with heavy clay or rocky soil. If you have a patch of weeds or an old lawn you want to get rid of, you can build raised beds on top of these areas. Because you can control the composition of the soil in your raised bed, it will be a rich environment that helps plants to grow strong and lush. Also, you can plant more closely in a raised bed than in beds on the ground surface. For people who have back problems, raised beds can make gardening more comfortable.
Plot out the location of your raised bed or beds by measuring an area about 4 feet wide by 8 to 12 feet long. Sprinkle a layer of white flour around the perimeter of the bed and then pull all large weeds and unwanted plants.
Spread a layer of flattened cardboard on top of the area that will become your raised bed; this is helpful if you want to kill any lawn or other plants underneath.
Stack alternating layers of organic materials on top of the cardboard. These can include topsoil, peat moss, fallen leaves, grass clippings and chopped-up plant parts. The depth of your raised bed is up to you and the materials you have available.
Rake the top of your bed level and then water it well by running a sprinkler over the area for 20 to 30 minutes.
Plant vegetables, ornamentals, herbs, fruit trees and other plants as soon as you complete your bed. Because the bed has such a rich variety of organic materials, you might find that you needn't fertilize your plants as often as plants grown in less fertile environments.