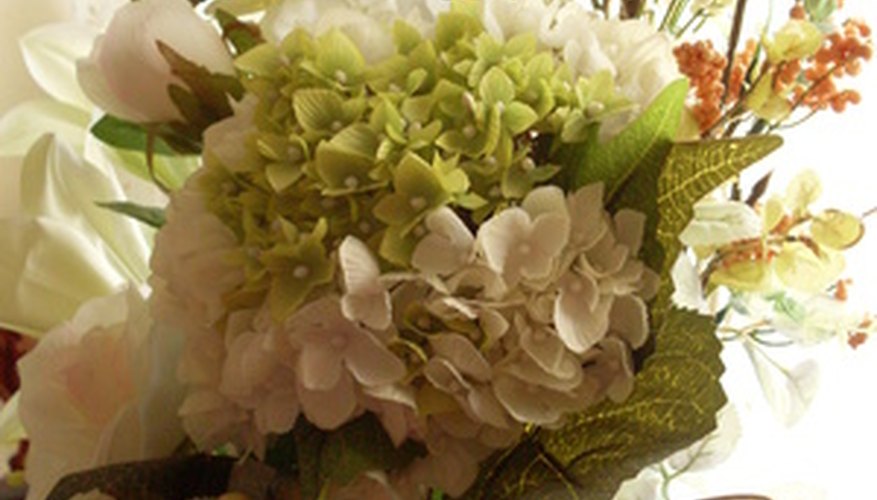 Tall floral arrangements add a touch of elegance to a foyer, church sanctuary or rooms with high ceilings. Fresh, silk or dried flowers that are placed in a triangular, crescent or fan shape add volume to a tall arrangement for any season or event. Line flowers that have been cut at maximum height to give stature to the floral design. When arranging a tall flower arrangement, a large, sturdy work counter or table is essential for ease of reach and to avoid physical strain. Work in an area with plenty of room to move and view the work in progress.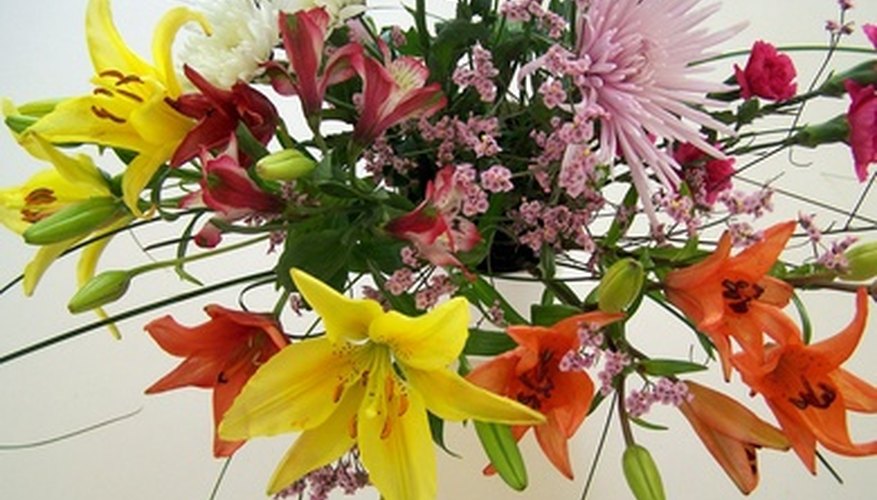 Place one or two full blocks of floral foam into the container. Place the end of the waterproof adhesive floral tape to one side of the top of the container then pull it across the foam to the other side to secure it. Add three more pieces of tape in a cross-hatch pattern across the container top to prevent the foam from moving out of place.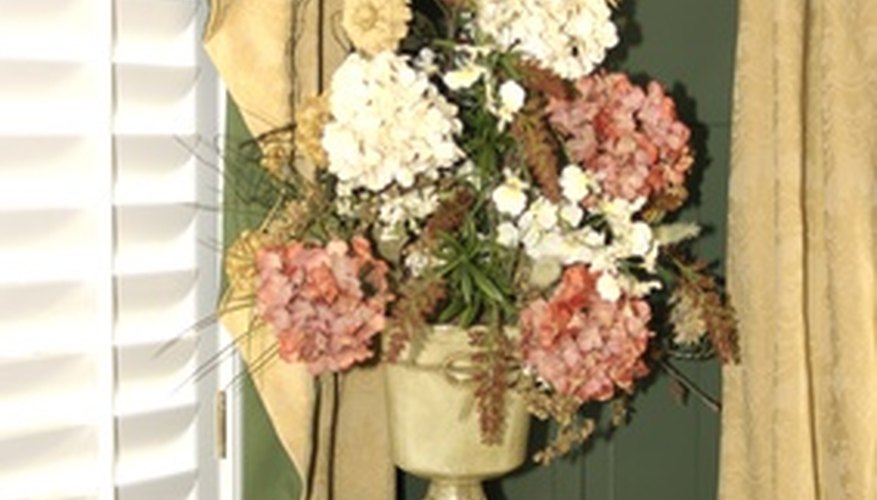 Fill the container with water for fresh flowers. Let it soak completely into the foam. Skip this step if using dry foam and silk or dried flowers.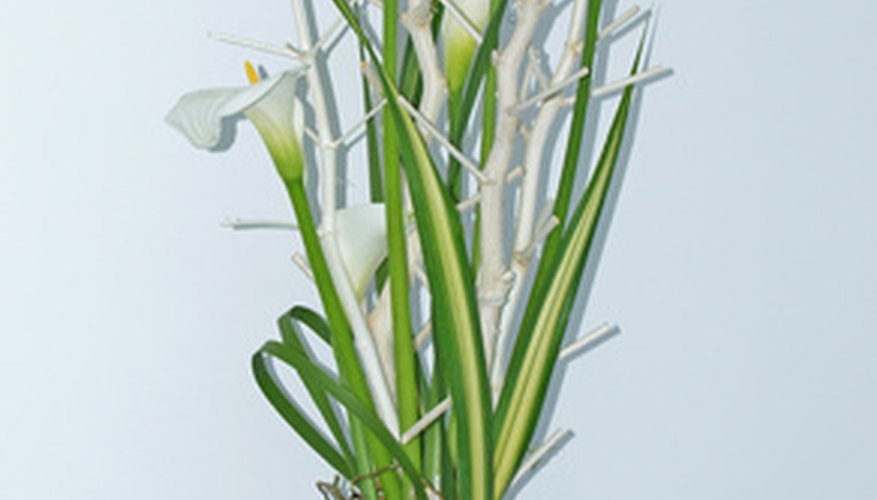 Select a bird-of-paradise, calla lily, torch ginger, delphinium, hollyhock, gladiolus or other tall floral stem. Multiflowered branches from a mock orange tree, rose bush, forsythia, eucalyptus greens or bells of Ireland will also work for the first pieces placed into the arrangement. Sunflowers, broom-corn, wheat and cattails are select tall stems for an autumn arrangement.
Hold the tall stem against the container. It should be two to three times taller than the height of the container. For example, a 2- to 2 1/2-foot tall flower stem is an appropriate height for a 12-inch high container. Cut the bottom of the stem on a slant with a sharp knife or flower cutters. Add two to four more of the same kind of tall flowers to the arrangement. Each stem should be the same height for crescent- or fan-shaped arrangements. Cut stems at gradual heights for a triangular-shaped arrangement.
Add in stems of hydrangea, tulips, daisies, roses and flowers that meet the color scheme of the decor or event theme. Step back to make sure that the shape is being defined as flowers are added at the center, sides and bottom of the arrangement. Sprigs of greenery, pussy willow, asters and seasonal flowers are added to fill the spaces between flowers.