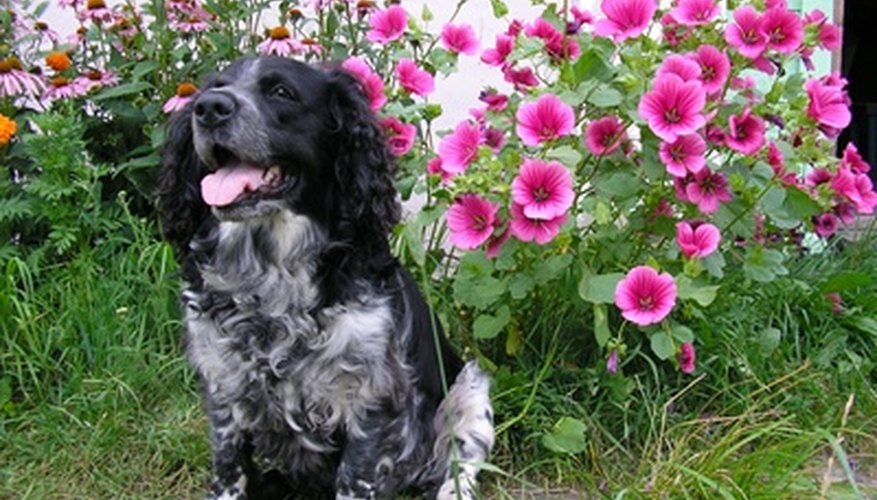 Dogs are natural diggers. Not only does digging produce new smells, but it's a way for the dog to release energy--they don't just dig when they want to bury a bone. One place dogs will dig if they can get away with it is in a flower garden. It takes months of care and maintenance to get a flower garden the way you want it. You should take active measures to protect it from being uprooted by man's best friend.
Rubbing Alcohol Repellent
Pour one cup of rubbing alcohol over a stack of coffee filters. The rubbing alcohol has a strong scent that dogs do not like. It makes a great repellent.
Set the coffee filters side by side on a cookie sheet. Place the sheet in the sun until the coffee filters dry.
Run the coffee filters through your paper shredder.
Sprinkle the shreds of rubbing-alcohol-soaked coffee filters throughout your flower bed. This will keep the dogs from entering the area.
Pepper Dog Repellent
Grind black pepper into a bowl until you have 1/4 cup.
Add 1/4 cup of chili pepper and mix the two together. If you don't have chili pepper, use cayenne pepper instead.
Sprinkle the pepper repellent around the flower bed. When a dog sniffs, he will begin to sneeze, and the capsicum will irritate his skin. The dog will not return after this happens a few times.