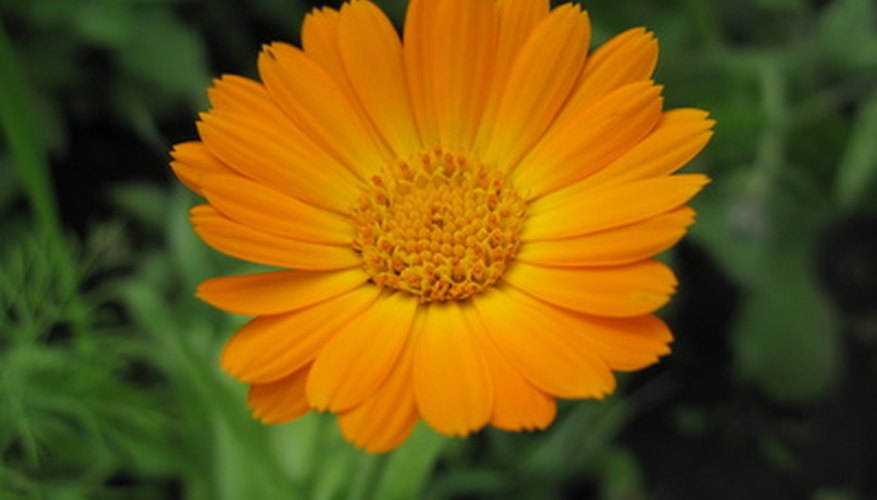 The winter garden usually consists of bare tree branches and non-flowering evergreen plants with no color, making for drab, gray winter months. By the time spring bursts forth, most gardeners are chomping at the bit to see some color in their gardens. But with a variety of cold-hardy flowering plants, color can be added to the winter garden. Consider planting these plants in containers that can be set on patios, porches or balconies and moved inside if there is an extremely harsh cold snap.
Calendula (Calendula officinalis)
Calendula is a daisy-looking flower that comes in shades of yellow, apricot or cream with a match center. These plants grow about 1- to 2-feet tall and wide and make excellent container plants as well as growing in a flower garden. They require full sun, well-draining soil and consistent watering to keep the soil moist. Clipping off old spent blooms will encourage more flowers.
Candytuft (Iberis)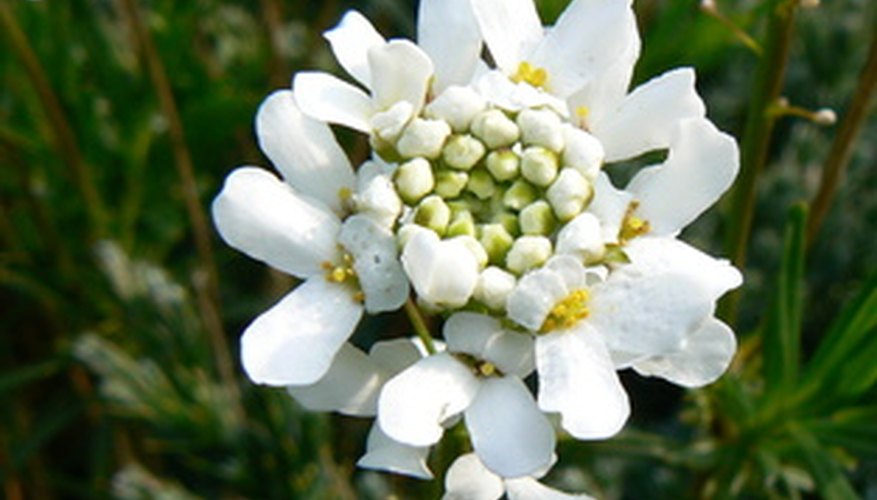 Candytuft has sweetly scented white flower clusters on long stems that grow as tall as 8 feet and just as wide, thus the name candytuft. The year-round leaves are narrow and shiny dark green. Give this plant a shady or part shady location and water consistently every few days. Provide well-draining soil and prune lightly after the blooms die to encourage new growth.
Cineraria (Senecio x hybridus)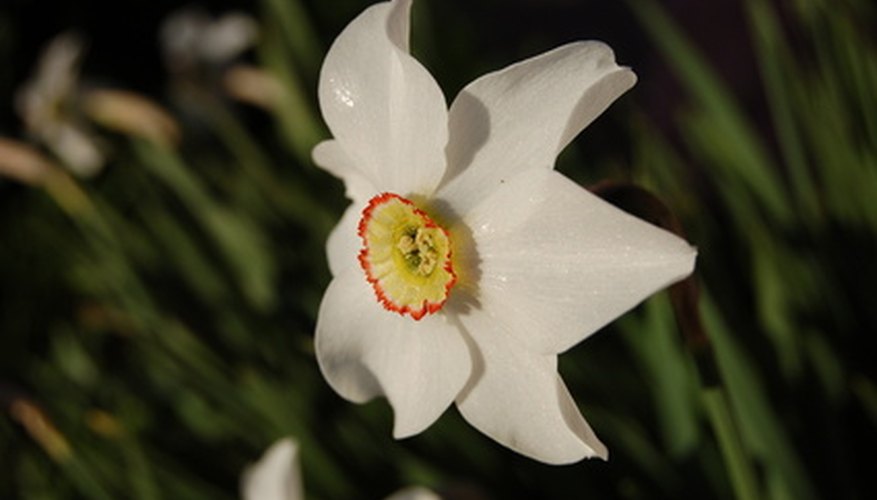 Cineraria is a shade loving plant and blooms in intense colors of pink, white, purple-blue and purple-red. It grows to about 2 feet tall and wide and the broad clusters of daisies are 3 to 5 inches in diameter. This colorful winter flower prefers loose, rich soil and consistent watering.
Cyclamen (Primulaceae)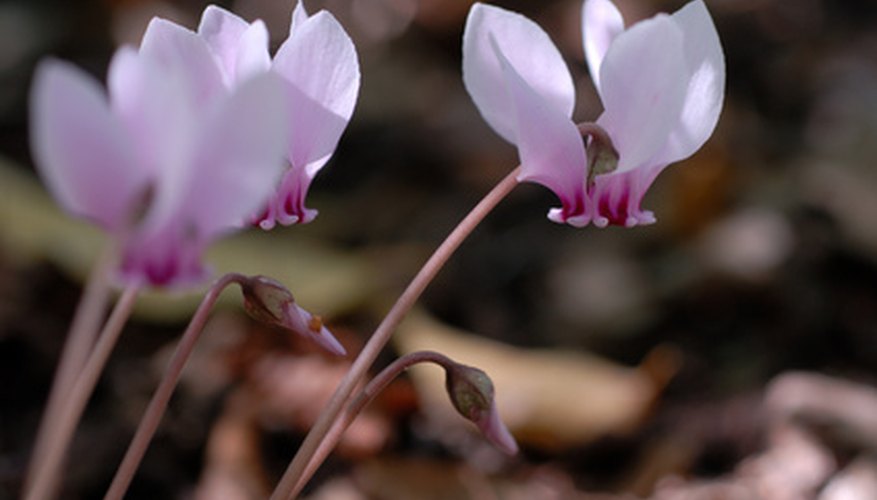 With 2-inch-wide fragrant flowers blooming in soft hues of white, pink, rose and red, cyclamen is a delight to see appear during the gray days of wintertime. It has heart-shaped lush green leaves and 6-inch stems holding the flowers up. Grow this flower in rich, porous soil that drains well and has lots of humus added, with mostly sun and some part shade.
English daisy (Bellis perennis)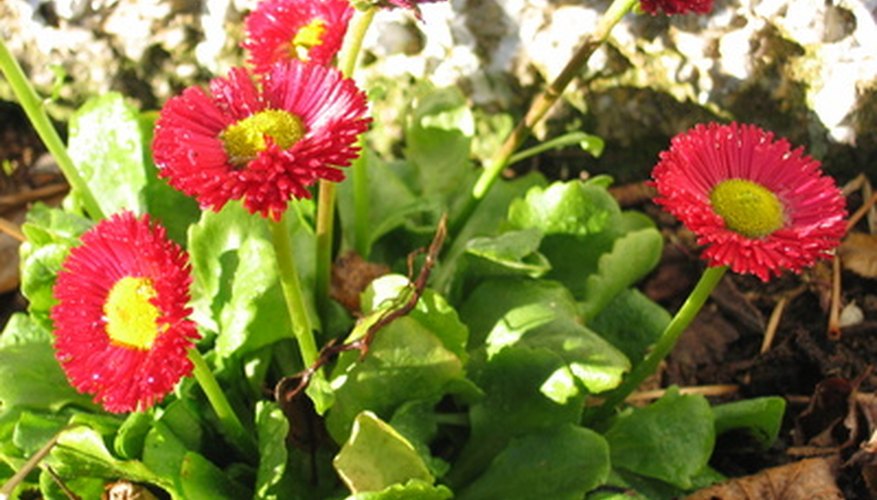 English daisies have large, brightly colored flowers, that come in various colors of pink, red, white and rose. The 8-inch-wide flowers grow on 3- to 6-inch long stems that are surrounded by bright green leaves. Grow the English daisy in a location that receives sun or partial shade and in well-draining soil, watering on a regular basis. Deadhead often to encourage new blooms.
Scotch heather (Calluna vulgaris)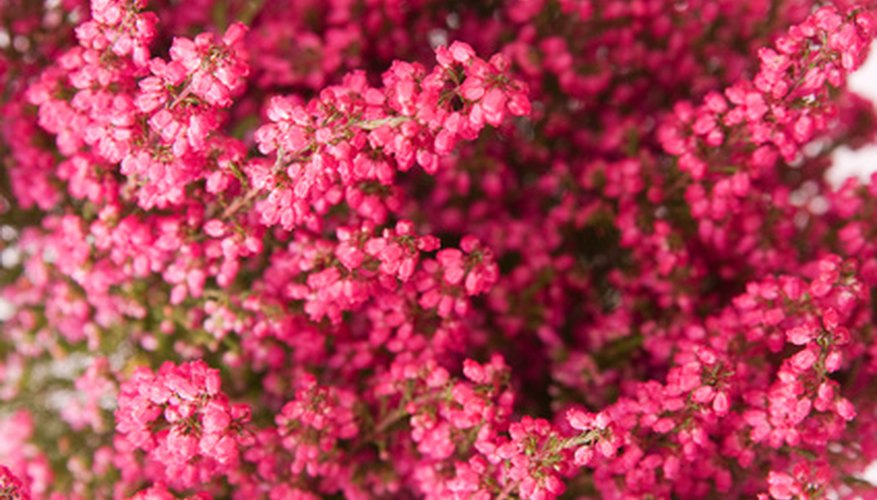 This colorful, low-growing shrub has needlelike leaves and small bell-shaped or tubular flowers in yellow, pink, orange and cream. Grow Scotch heather in an area of the garden that receives at least half a day of sun and use a sandy soil that has organic matter added in. Water consistently, not letting the soil dry out.