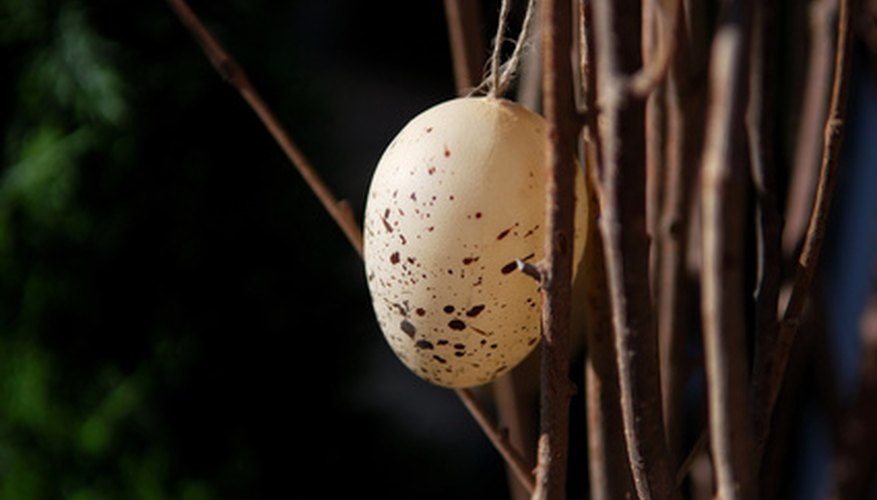 Twig wreaths add a natural, earthy look to any home decor, whether displayed inside or out. The best twigs for a wreath are colorful and are not brittle so they bend well. Making a twig wreath at home saves money compared to store bought varieties and allows you to use twigs found right outside your home or while on a walk in the woods. Other items found in nature can also be used for accents to the wreath.
Use red twig dogwood branches which are a red color and flexible, or choose any type of twig in your area. The twigs should be no bigger than the diameter pencil or slightly larger, so that they bed well and are less apt to snap when working with them.
Cut the twigs into lengths of 10 to 12 inches long. The length will depend on the size of wreath you choose to make.
Select a wire wreath form that is approximately 12 to 16 inches in diameter. Wire wreath forms can be purchased at local craft stores. Depending on the area where you will hang the wreath, choose a smaller or larger wreath form.
Gather eight to 10 cut twigs together with the cut ends even. Wrap a piece floral wire around the twigs about 4 inches up from the cut ends. Continue making bundles until all of the twigs are used.
Wire the twig bundles to the wreath form. Hold the cut ends of one bundle of twigs against the form and wrap with floral wire to hold in place. Place the cut ends of another bundle against the wreath from about 5 inches from the previous bundles and wrap with floral wire to secure. Continue adding the bundles of twigs to the wreath form, until it is completely covered.
Things You Will Need
Twigs

Pruning shears

Wire wreath form

Floral wire
Tips
Use a piece of the floral wire to hang the wreath.

Add various other items to the wreath including, eucalyptus branches, boxwood cuttings, holly, or rosemary or lavender for fragrance.

For a variation, spray paint the twig wreath once all put together to decorate for a specific holiday or special event.