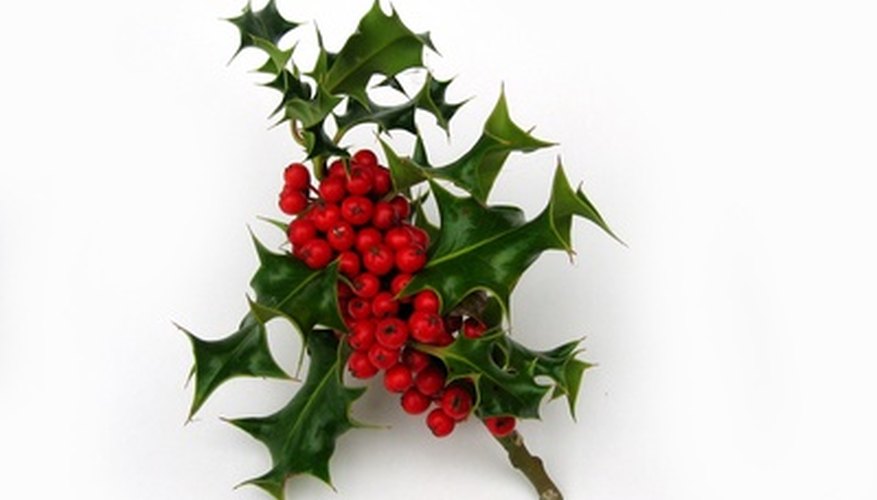 American holly (Ilex opaca) is particularly popular during the winter holidays when used in decorations. It is also valued as an ornamental in the residential landscape and, because of its dense growing habit, used for privacy screens and hedging. Allowed to grow as a tree, American holly will reach a height of 40 feet. Disease and pest-resistant, American holly is tolerant of a wide range of soil textures and pH levels.
Select a planting site for the American holly that receives either full sun or afternoon shade.
Dig a hole 1 inch shallower than and twice as wide as the pot in which the American holly is growing. Use a garden fork or pitchfork to scrape the sides of the hole so that the roots can penetrate the soil. If you will be growing more than one holly, as hedging, space the plants 5 to 6 feet apart.
Remove the American holly from the pot and place the roots in the hole. The area where the roots meet the trunk should sit 1 inch above the surface of the soil.
Fill the hole halfway with soil then fill it with water. When it drains, fill it with soil.
Water the American holly to a depth of 6 inches.
Add a 2-inch layer of mulch to the soil around the tree, keeping it 3 inches from the bark.