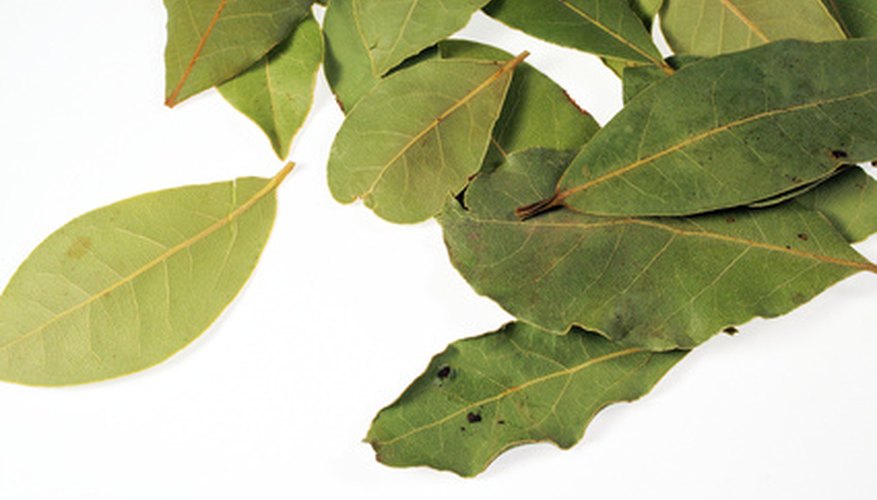 When so many plants require at least partial sunlight to grow, it can be a seriously tricky task to find plants to fill an area of complete shade in the garden. Gardeners who are looking to grow a hedge or screen in a shady corner of the garden have several options when it comes to shade-loving hedge plants.
English Laurel
A native of Europe, English laurel (Prunus laurocerasus), also sometimes called cherry laurel, is a flowering shrub that has been used as a hedge plant in formal gardens for centuries. The plant sports glossy oval-shaped green foliage accented by spring-blooming small white flowers. The plant can be grown relatively hassle-free in U.S. Department of Agriculture zones 6A to 8B. English laurel will tolerate complete shade, and the shrub isn't picky about soil pH. A well-draining soil that is kept consistently moist is ideal for this shrub. English laurel responds well to pruning and can be easily shaped into a formal hedge. If left unattended, the plant may reach upward of 15 feet.
Cleyera
A member of the tea family, cleyera (Ternstroemia gymnanthera) is an evergreen shrub native to China and Japan. The shrub boasts shiny leaves, which gradually change from red to dark green as the leaves mature. Cleyera also produces clusters of creamy white flowers. The shrub, which can reach heights of eight to 10 feet, can be grown as a hedge plant in USDA zones 8 to 10, in full shade. Cleyera will do best with a rich, fertile and well-draining soil that is watered on a regular basis (though the plant is somewhat drought-tolerant). Cleyera is relatively pest-free and works well as a low maintenance, colorful hedge.
Pipestem
A member of the heath family, pipestem (Agarista populifolia), also called Florida hobble bush, is a flowering evergreen shrub notable for its long, glossy green leaves and heavily fragrant, bell-shaped white blooms, which hang in small columns underneath the leaves. The shrub reaches an average height of between eight and 12 feet. Very tolerant of pruning, pipestem is an ideal hedge plant for gardeners who are working with not only shade but wet soil as well. Pipestem grows best in USDA zones 7 to 9, in a shady location in the garden. Ideally, pipestem should have an acidic, moist soil, though it will also tolerate periods of drought.