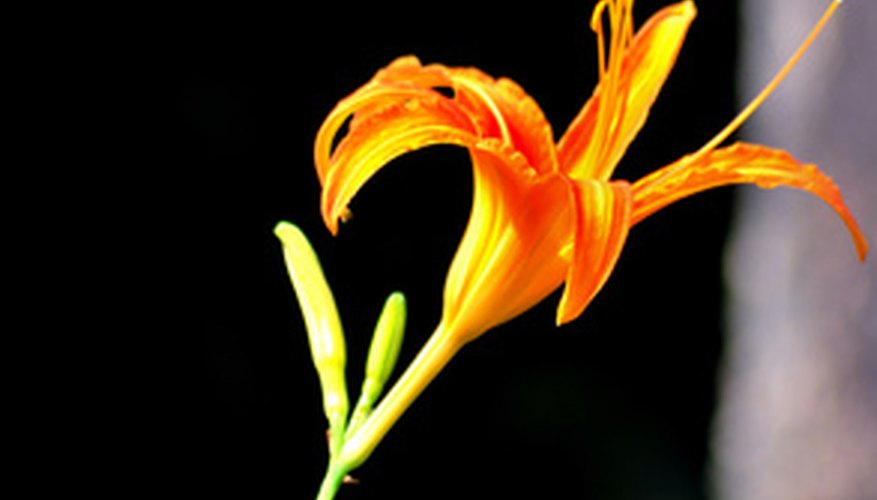 Though some plants flower once, leaving you in anticipation for the next bloom season, there are certain flowers that rebloom, providing your garden with extended color and interest. Some flowers rebloom on their own while others need encouragement through proper maintenance. If your choice of flower does not rebloom, remember to check for particular cultivars of that flower that do display repeat blooms.
Grandiflora Roses
Grandiflora roses (Rosa grandiflora) are a category of roses known as prolific bloomers with five to seven flowers per stem from the spring season through summer. These roses are available in nearly every color except for blue. Thriving in at least 5 hours of sunlight a day, roses prefer soil high in organic content. This category of roses can bloom multiple times within one summer season on a five- to seven-week cycle. To promote reblooming, dead head your roses as the blossoms fade (prune them from the stem), as suggested by the New Mexico State University Extension. Grandifloras grow to a height of 3 to 5 feet, according to the Kansas State Research and Extension.
Daylily
Daylily flowers (Hemerocallis spp.) are perennial flowers that display large flowers and anthers in nearly every color of the spectrum. Though the blossoms only last for one day, the entire bloom period extends up to 40 days from late spring through the fall season, depending on the particular variety. Thriving in full sun to light shade, daylilies prefer well-drained, slighly acid soil with a pH of 6 to 6.5. To promote reblooming, cut back old blossoms and seed pods to make way for new growth, as suggested by the Clemson University Extension. The full range of daylily heights spans from 8 inches to 5 feet. A widely acknowledged reblooming daylily is 'Stella de Oro.'
Hybrid Sage Salvia
Hybrid sage salvias (Salvia x superba) are hardy perennial flowers that display columnar blooms on erect green stems in whites, pinks, reds, purples, violets and blues depending on the variety. Hybrid sage salvia plants emit a pleasing fragrance and tolerate heat and drought. Well-suited for use as border plants, hybrid sage salvias will rebloom through the fall season; for successful reblooming, cut back the old bloom stems immediately. Initial bloom season is late spring through early in the summer season, according to the Clemson University Extension. Thriving in full sun and well-drained soil, hybrid sage salvias grow to a height of 12 to 24 inches.