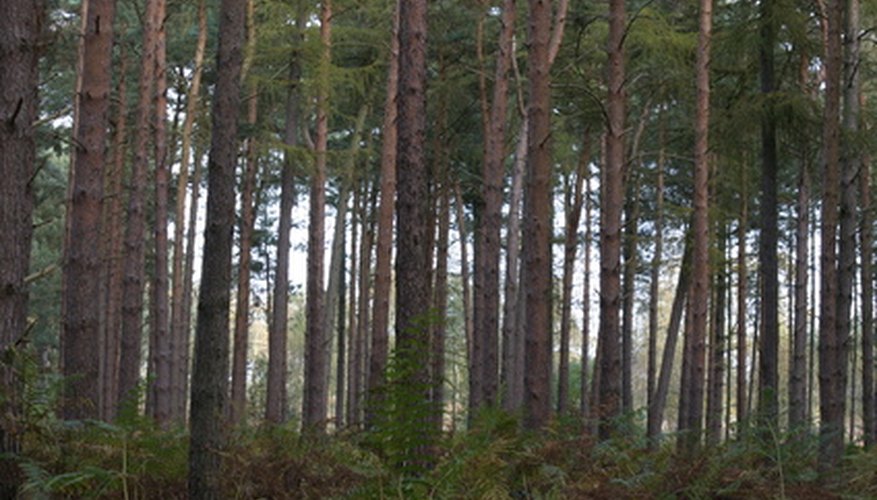 Common New England flowers often include native plants. Native plants are those that may also thrive in other places but are adapted to the environmental surroundings of a particular area. Flowers like bloodroot can be found in the wild and are often cultivated as garden plants, thriving in the woodlands and mildly acidic soil of New England.
Northern Nodding Trillium
Northern nodding trillium (Trillium cernuum) is commonly found throughout New England, favoring slightly acidic soil and cooler temperatures. This perennial plant produces green foliage and fragrant, white flowers with white anthers from May through June; the blossoms are nodding (droop beneath the plant's large leaves). Northern nodding trillium are well suited to the woodland environment of New England, preferring the shade cast by deciduous trees and thriving in moist, well-drained soil. This common flowering plant of New England grows to a height of 10-to-20 inches with leaves measuring nearly the same in width.
Bloodroot
Bloodroot (Sanguinaria canadensis) is a common New England perennial flower and native to that US region. Bloodroot flowers display solitary white blooms, golden anthers and one leaf per stem; foliage is blue-green in color. The flowers bloom during the final two weeks of April, close during nighttime hours and die within two days. In addition to its aesthetic value, the red liquid housed in the plant's roots and stems were used by Native Americans as well as American settlers both medicinally and as fabric dye. Thriving in partial shade, bloodroot prefers moist soil rich in humus and grows to a height of 6-to-9 inches.
Culver's Root
Culver's root (Veronicastrum virginicum 'Lavender Towers') is a common New England perennial flower, native to the region, found in the wild and in gardens. Displaying erect columns of lavender flowers and green, whorled, herbaceous foliage, Culver's root is well suited for use in smaller spaces, like cottage gardens, and as a border plant. Thriving in full sun to partial shade, this perennial flower prefers fertile soil with rich nutrient content; keep it out of excessively shaded areas to prevent weakened stem structure. A low-maintenance plant, Culver's root creates an aesthetically pleasing impact, blooming from June through September, and grows to a height of 4-to-7 feet.