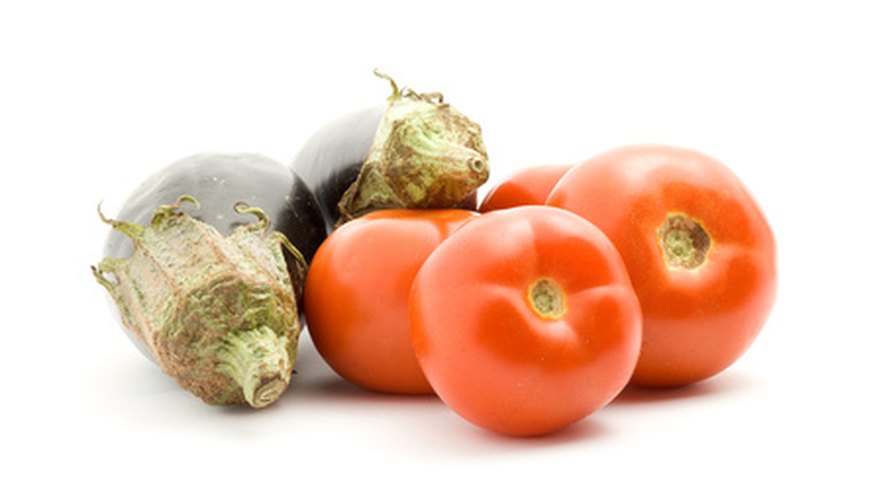 Home vegetable gardening is an increasingly popular way to provide fresh and healthy vegetables for the table. A home vegetable garden or kitchen garden can be started in a small area near the house where it can be tended often. Because different vegetable plants are grown at different times of the year, it is possible to have vegetables for harvest most of the year. Herb plants and edible flowers can be added to your home garden to create interest and diversity to the garden.
Designate the area suitable for the vegetable garden. Choose an area that is level and well-drained. Vegetable plants cannot sit in waterlogged soil. A 10- by 10-foot area is a good space to start a vegetable garden. You can always create a larger space, but you don't want to get overwhelmed with garden maintenance. The area should get as much sunlight exposure as possible with at least 6 hours of sunlight each day. A place that gets morning sun allows dew to dry the plants early and avoid mildew or fungal problems, according to Iowa State University Extension.
Contact your county agricultural extension office to have your soil tested. Your extension office will also have plenty of information on what varieties of vegetables grow best in your area, vegetable planting schedules, and maintenance tips.
Remove all weeds and garden debris from the garden area using a shovel and a hoe or other device. All hard soil and dirt clods should be broken up to a depth of 12 inches. Spread a 1-inch layer of compost over the planting area along with the soil amendments required from the soil test results. Only add the required amount of amendments. You can do long term damage to the soil if you add too much of anything to the soil. Work the amendments and compost into the top 3 inches of soil and smooth the area with a rake.
Plant seeds and plants at the required space and depth according to the seed packet or other growing instructions. Keep the new garden area moist, but not wet, until seedlings appear.
Thin plants to the required distance according to the seed packet. Crowded plants will produce less than plants spaced properly. Keep the soil moist during the entire growth process. Try to add water to the root base of the plants and avoid getting the leaves and fruit of the plants wet to avoid mildew problems.
Look for any insect pests that may be damaging the plants or vegetables every day. Most insect pests can be picked off by hand or sprayed off plants with a strong spray of water before the infestation becomes severe.