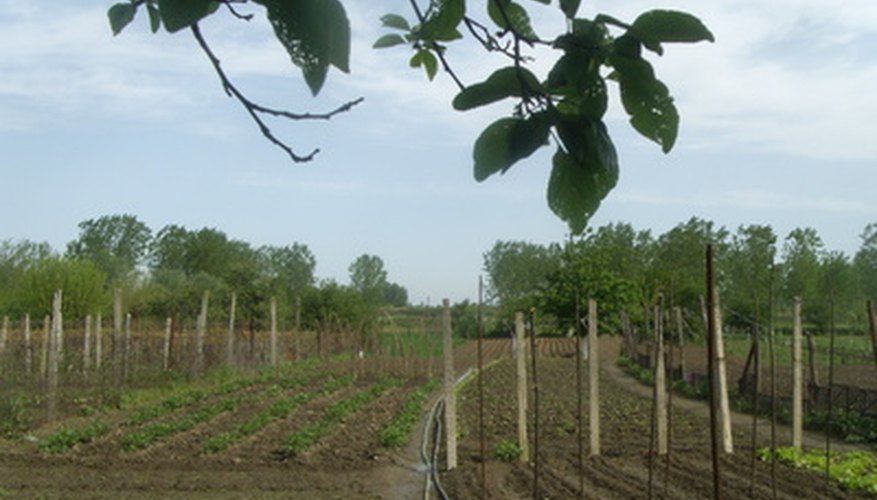 Maine weather is unpredictable. Winter gives the gardener time to plan what to grow during a short growing season. Once the gardener familiarizes herself with hardy plants that thrive in Maine she will have an abundant garden. Corn, beans, peppers, tomato, onions, potatoes, squash, cabbage, lettuce, asparagus and cucumbers do well in the Maine garden. Check the USDA hardiness zone map for the section of Maine where the garden will be grown.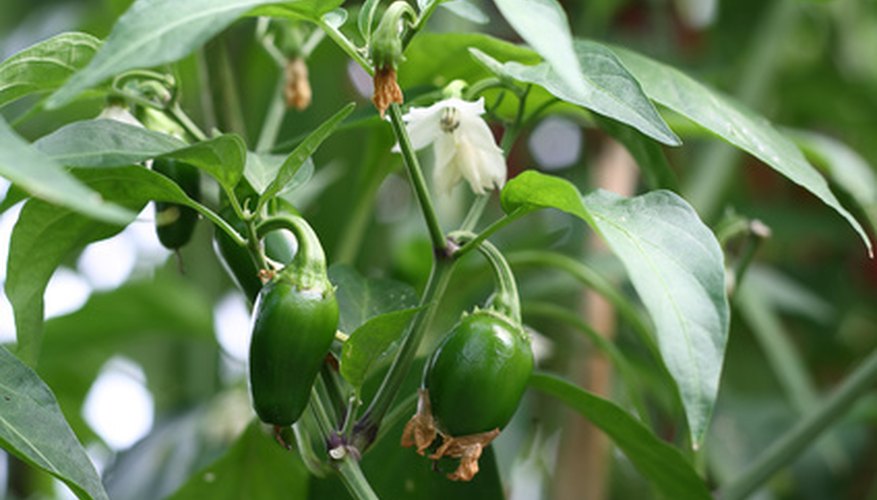 baby Jalapeno chilli pepper plants in nature image by Elena Moiseeva from Fotolia.com
Search through seed catalogs and make a list of the vegetables to grow when the soil is ready. Draw up a plan for the garden on plain white paper and insert it into a binder for future reference. Order seeds and buy supplies to start seedlings indoors six weeks prior to transplanting them into the garden. Peppers and tomato plants must be started indoors. Greenhouse growers can provide seedlings to the Maine gardener who has limited space for an indoor growing project.
Test the temperature of the soil when the frost is out of the ground after the snow melts in the spring. Insert a soil temperature probe into the topsoil. The soil temperature should read 45 degrees Fahrenheit three days in a row. This is the lowest temperature for some seeds, such as peas and carrots, to be planted. Talk with other gardeners in your area to determine when planting season starts. One portion of the state may be ready for planting near the end of April, while other areas are inaccessible until late May or early June.
Use a rototiller, cultivator or spade to work up the small garden plot. Areas in Maine have rocky soil. It will be necessary to remove the rocks from the garden.
Tie a 10-foot piece of twine to two sticks. Roll the twine onto one stick. Insert one stick into the soil for the first row. Unroll the twine until the length of the row is determined. Insert the second stick into the soil to work as a guide for a straight row. Hoe the row to the depth required for the type of seed or seedlings being planted.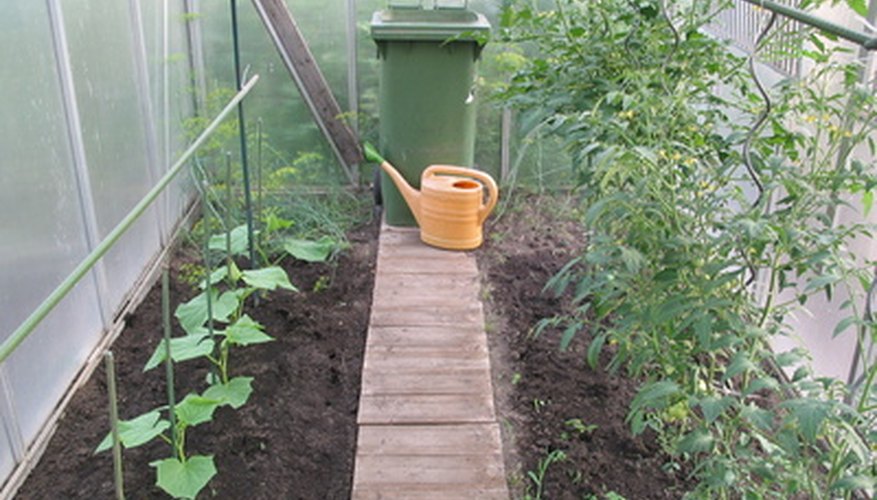 Plant seeds or seedlings according to the specific needs of the vegetable plant. When planting seedlings be sure that all danger of frost is past. Invest in row cover to place over seedlings in case there is a cold front in your part of Maine. Pay attention to weather forecasts, as all Maine gardeners do in the spring and early fall.
Weed and water the garden to provide ultimate nutrition and hydration for growing plants. Fertilize plants according to product directions. Keep a record of garden successes in the binder for next year.
Things You Will Need
Seed catalogs

Binder

Probe thermometer

Rototiller or cultivator

Spade

Twine

Hoe

Seeds

Seedlings
Warning
Seeds that take more than 120 days to mature may not produce well if direct-seeded into a Maine garden.