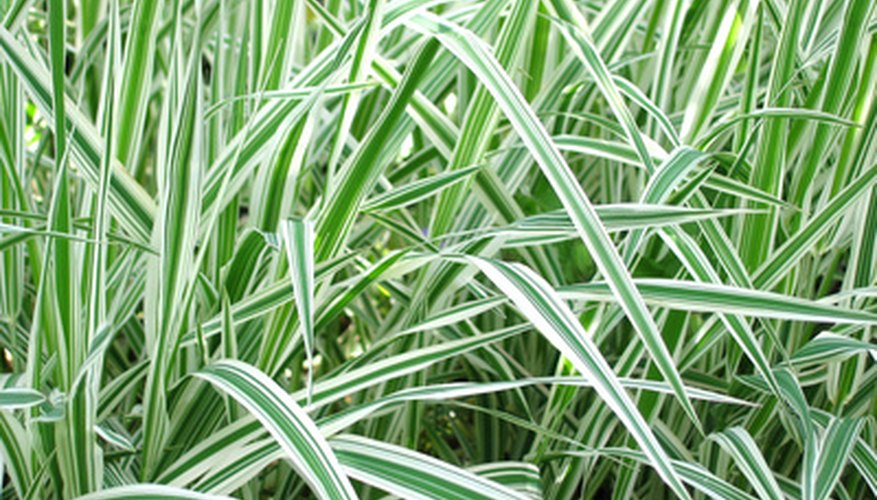 Ornamental grasses enhance the landscape and come in a variety of sizes, colors and textures. The selection of ornamental grasses ranges from short species to some well over 6 feet tall to fit all types of yard designs. These grasses are typically very hardy and add a natural beauty to gardens and landscapes. Drought-resistant ornamental grasses can tolerate dry periods ranging from four to six weeks long, once established.
Midwest
According to the Colorado State University, several Native American grasses are drought resistant and grow in drier sites of the Midwest. In the eastern Midwest region known as the Corn Belt, tall grasses grow as high as a person (or more), include big bluestem, Indian grass and switch grass. Areas west of the Corn Belt can grow ornamental grasses such as little bluestem, western wheatgrass, June grass and needle grass. Buffalo grass and blue grama work well in the eastern plains and front range of Colorado.
Southeast
The southeastern area of the country includes the region from Virginia to eastern Texas. Drought-resistant ornamental grasses for this region include pampas grass, which can reach heights up to 8 feet with spreads up to 6 feet; muhly grass, with a height and spread up to 3 feet; and fountain grass, with a mature height of 3 feet and a 2-foot spread. Tall fountain grass, with a height up to 6 feet and a spread of 4 feet, also grows in the southeast.
Southern California
Drought-resistant varieties suited for the southern region of California include Bigelow's bear grass, which can grow as tall as 6 feet, and deer grass (Muhlenbergia rigens) plus other Muhlenbergia varieties. These types of drought-resistant grasses work well as focal points or with other flowers and bushes. Three ornamental grasses--green fountain grass, jubata grass (pampas grass) and giant reed (giant cane)--are considered invasive and should not be planted, according to the California Invasive Plant Council.