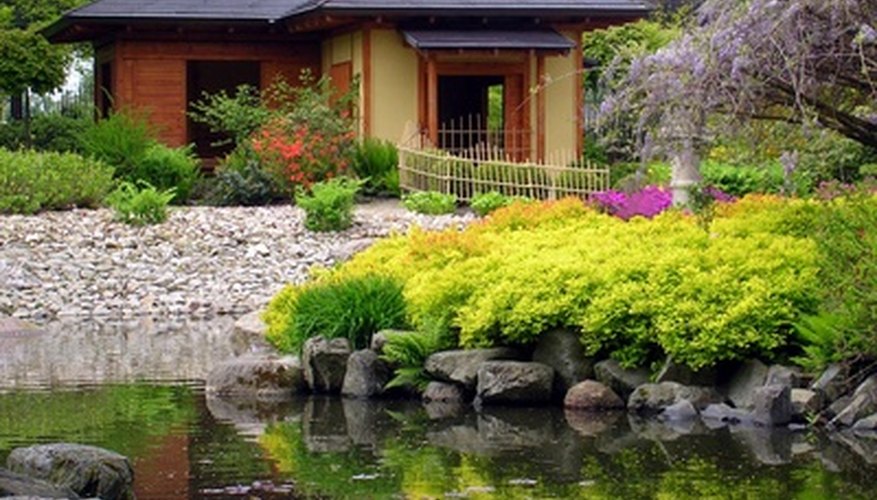 A Japanese tea garden transitions your state of mind before entering the teahouse. The garden focuses your attention on a small space as you walk a winding path through plants. Careful plant choices and arrangement relaxes you while reminding you of a connection with nature. You don't have to follow Japanese tea ceremony traditions to appreciate the aesthetics and design of a tea garden.
Shrubs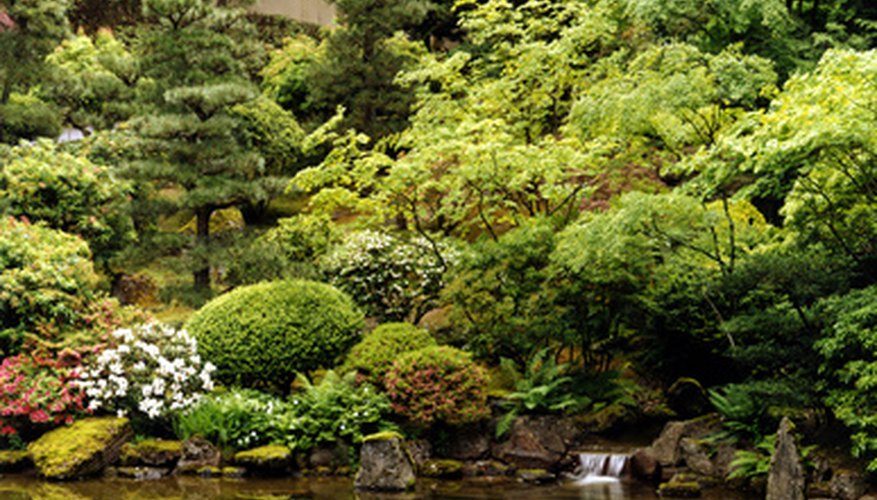 Flowering deciduous and evergreen shrubs provide the bulk of plant material in the tea garden. Often trimmed to enhance and mimic the existing topography, shrubs separate sections of the garden. Rhododendrons and azaleas provide both broad evergreen leaves and prolific blooms. Available in several varieties, you can choose flower and leaf color to suit your personal tastes. Both types of shrubs perform best in partial shade. Yews, junipers and hollies also give year-round color. Opt for varieties that perform well in your climate and have a size appropriate for the space. For a deciduous flowering shrub, use hydrangea varieties.
Trees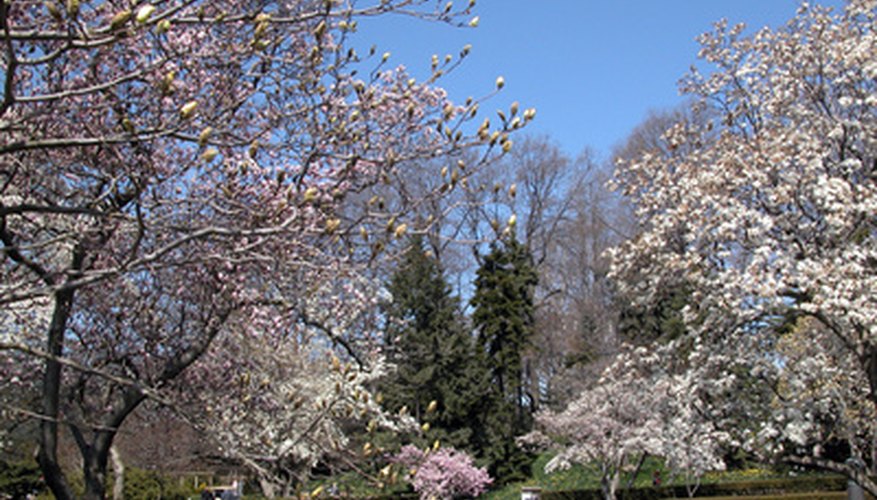 The trees give height and focus in the garden. Pruned and shaped in styles reminiscent of bonsai, the trees lend an aesthetic simplicity to the landscape. Traditionally, bamboo, flowering plum and pine trees combine to provide year-round color in the garden. The pine trees can be of varying sizes. You can train them to different shapes and styles to complement the surroundings. Plum trees give early spring flowers, while the bamboo gives bright green foliage, even in winter. Cherry trees also make an appropriate choice for the garden.
Flowers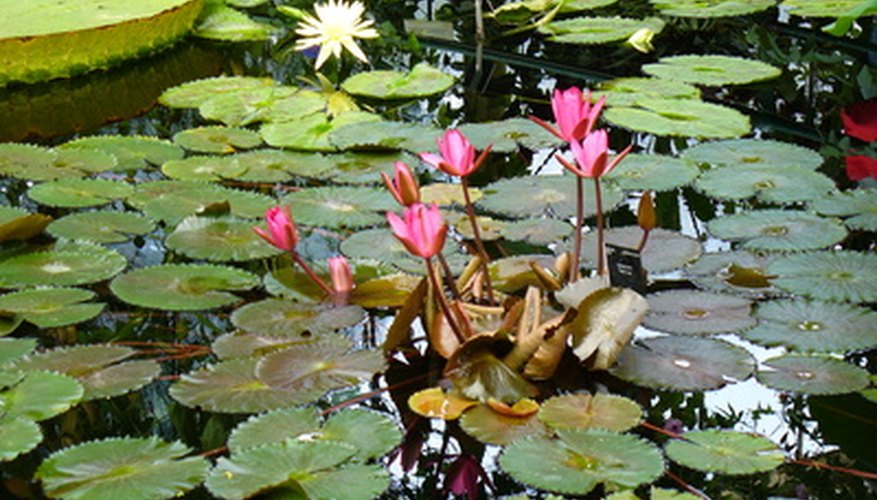 A Japanese tea garden has limited use of flowers. Too many showy flowers create a distraction from the focus of the garden. The main use for flowering plants is around water features usually present in the garden. Use water-loving plants such as water lily, iris and lotus. Choose subdued colors, like shades of white and muted hues of purple and pink. Wisteria vines with their abundant lilac-colored blooms grow up arbors or structures. An entryway covered in wisteria provides a transition into the tea garden. You can blend the Japanese garden with your yard by using some native, local plants. Use flowers as accents, however, rather than focal points.