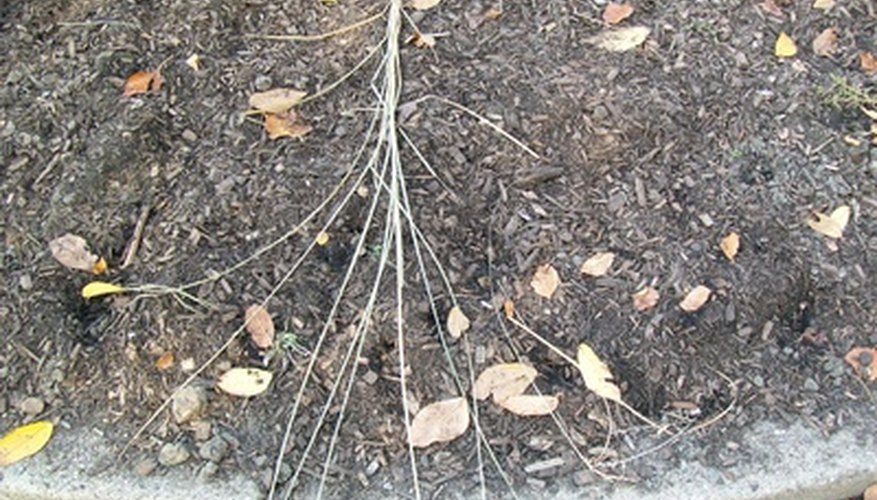 Soil requires extra nutrients in order to grow beautiful green grass. One of the ways to add these nutrients is to use a fertilizer. Fertilizers contain three main ingredients: nitrogen, phosphorus and potassium. You will know how much a fertilizer contains of each of these ingredients by the numbers represented on the front of the product packaging. If you own a garden or backpack sprayer, a liquid fertilizer is a good choice. It is important to mix the liquid fertilizer correctly before applying it to your lawn.
Put on some chemical-resistant gloves, a mask and a pair of goggles. All liquid fertilizers are made of harsh chemicals that you will want to protect yourself from when mixing and applying.
Read the product label of the specific liquid fertilizer you purchased before you begin to use it. Follow the instructions to mix the fertilizer properly.
Fill your garden sprayer with the amount of water indicated on the product label of the fertilizer you purchased. If you don't have a garden sprayer, a backpack sprayer will work just as well.
Add the amount of liquid fertilizer specified on the product label to the garden sprayer. Usually this is listed as so many tbsp. per one gallon of water.
Place the cap back on your garden sprayer and shake it for 30 seconds. This will mix the liquid fertilizer with the water so that you can begin using it on your lawn.