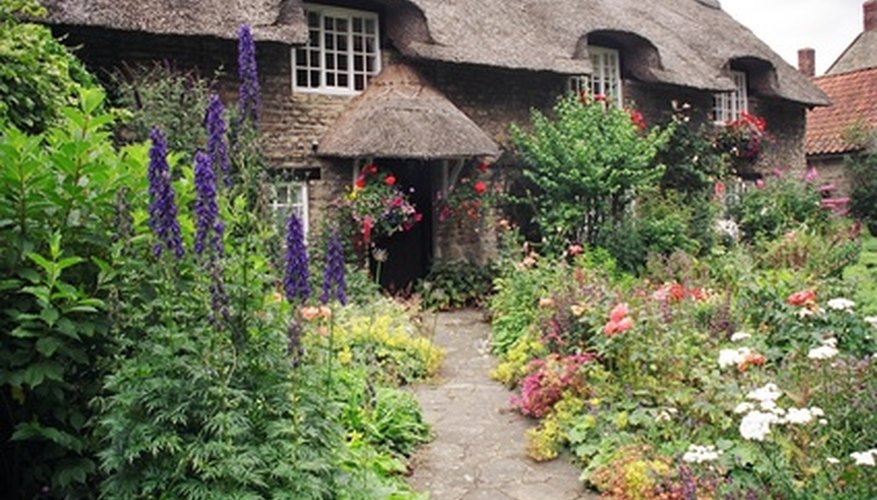 English gardens evoke a romantic, natural feeling with their curving pathways and secret little spots to sit in. Straight lines and formal flower beds with hedges are not to be found in a small old English garden design. Sometimes called cottage gardens, they look as though no planning is necessary to achieve their tranquility, but planning is necessary to create this casual, unplanned look. English garden style can be adapted to local climate and growing conditions by using these design principles.
Design Principles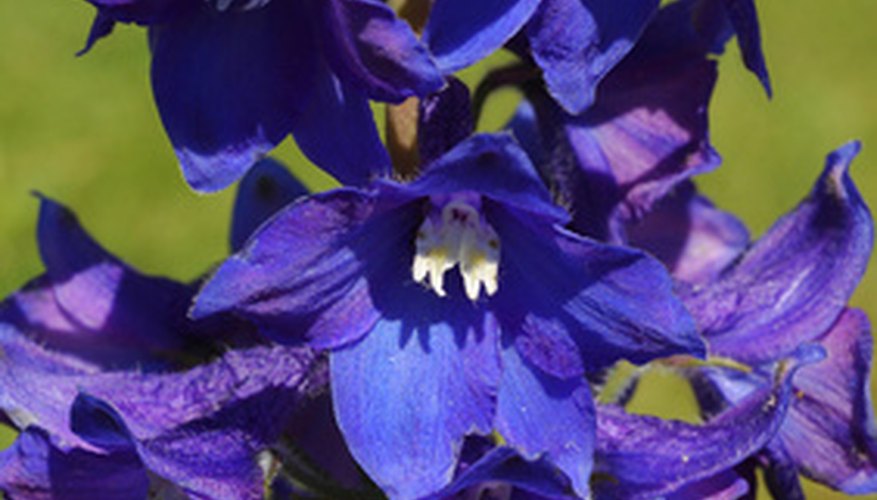 Select three or four main colors to use in the garden to create continuity. Roses, delphiniums and foxgloves are the traditional choice. Choose perennials within the color scheme, and supplement each summer with a few annual flowers. Create visual appeal with one or two flowers that are opposite from the main color scheme. Achieve variety by choosing flowers that are both dark and light within the main color choice. Hellebores, commonly known as Lenten rose, are harbingers of spring that bloom very early in colors that range from pink to dark blue. Another flower common to old English gardens is the bush rose such as 'Iceberg'. English roses have long, curving stems and very full blossoms.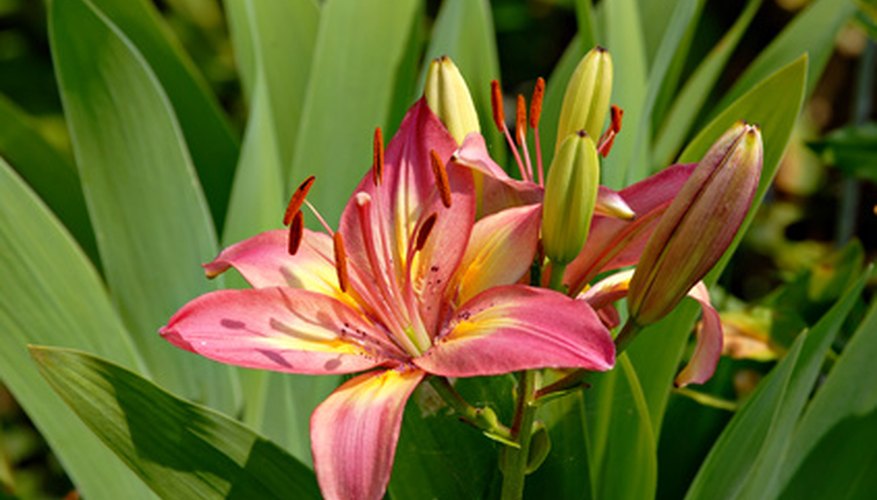 Group flowers together without being symmetrical in height or width. Achieve balance in the overall look through similarity of leaf and blossom size. Pansies, violas, Johnny-jump-ups and dianthus are all small flowers that create a wild, natural look near the taller roses and delphiniums. Dianthus has a strong, spicy fragrance that adds to the charm of an English garden. For medium-height flowers in the pink color range, choose day lilies such as 'Elegant Candy' or 'Duke of Earl'.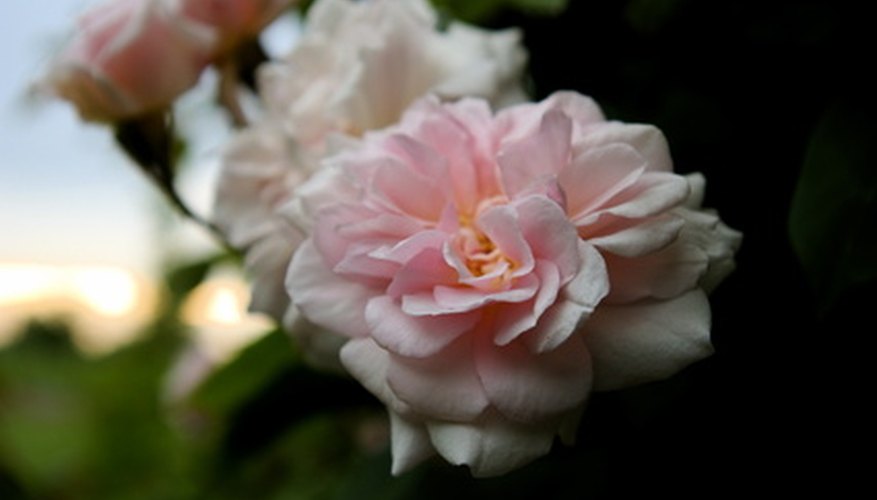 Keep the pathways wide, and place benches and garden art along the way. Charming accessories such as animal statues or antique garden tools are a part of the old English garden look. Wide pathways create a feeling of relaxation. Use an arbor, trellis or gate as an entry point. Clematis vines such as the sky-blue 'Prince Charles' grow easily over an archway. Small-flowered roses such as 'Cecile Brunner' create a romantic look at the garden entrance.