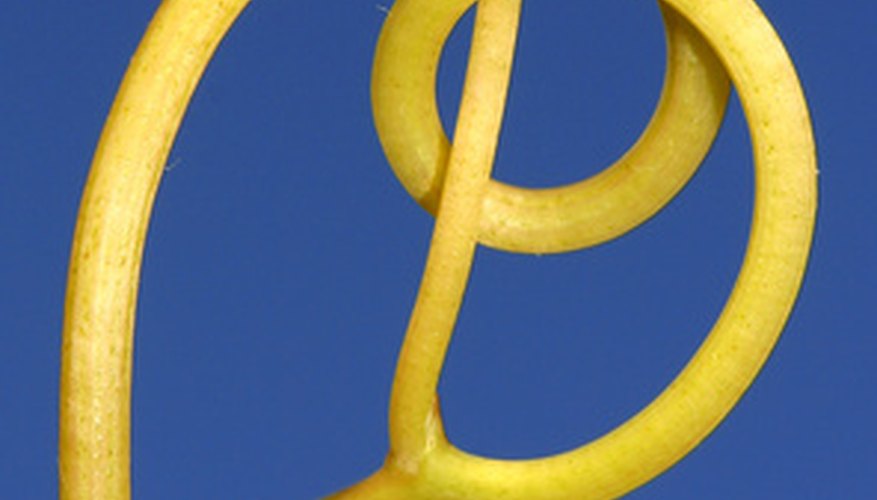 Grapevine trees are a piece of Americana and a way to make use of old grapevines that have been pruned away. Grapevine trees have a rustic look and can be used as an indoor accessory or a garden or patio decoration. Decorate the tree for different holidays. Use it as a decoration for birthday parties, baby showers, bridal showers, anniversary parties and retirement parties. Make different-sized trees to create a grapevine tree forest. The tree can be used over and over again, and the only limit is how far your imagination can reach.
Tomato Cage Method
Invert a tomato cage. Cut pieces of wire into 15-inch long pieces. Wind the wire through and around the spikes of the tomato cage (the long pieces that would go into the ground). Pull them together so they resemble a pyramid, using pliers to get the best tension on the wire.
Start at the bottom of the cage with the thickest vines and wind them around the upright wires of the cage. Tie the vines to the cage with the wires.
Work your way up the cage, using progressively thinner pieces of vine. Make the rows tight against each other or leave a bit of space in between.
Wrap the wire around the pyramid made from the spikes and tie it in place with the wire. Cut off or tuck in any extra wire.
Chicken Wire Method
Cut chicken wire to the desired height. For the diameter, cut the wire a little more than twice the desired measurement.
Bring the two sides of the wire that form the height together to from a cone shape. The wire can overlap. It will all be hidden by the grape vine.
Tie the sides of the wire together with the brown craft wire. If the shape is not exactly the way you want it, it is easy to untie and make adjustments.
Follow Steps 2 and 3 in the tomato cage method.
Things You Will Need
Tomato cage or chicken wire

Pliers

Wire

Vines

Gardening gloves

Sharp knife or garden shears
Tips
Grapevines are available from mail order sources and craft stores.

Use a brown wire, available at most craft stores, so it will blend in with the color of the vines.

Use the medium diameter to small diameter vines. They are more flexible than the thicker ones. Those can be saved to make a grape vine wreath.

Wear gloves, especially when cutting the wire.