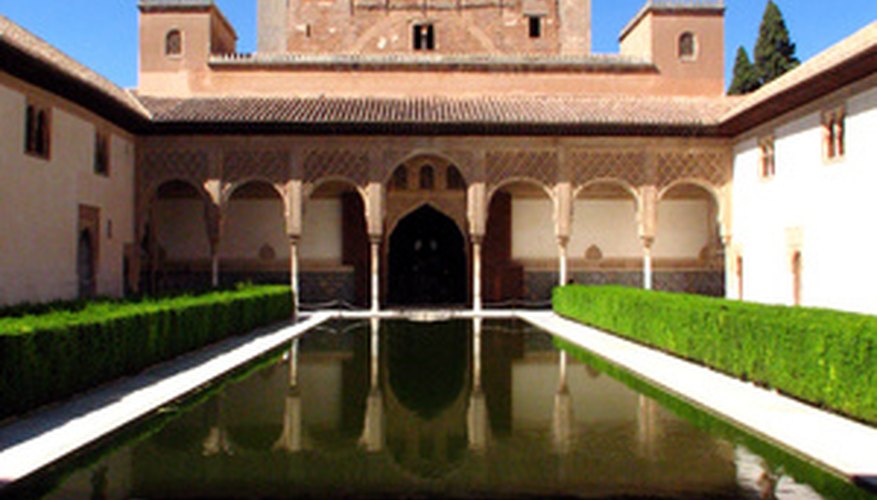 Enjoying a Mediterranean climate with dry, sunny summers and cool, wet winters, gardens in Spain celebrate local vegetation as well as colorful exotic plants. The influence of the Moors led Spaniards to develop inward-looking courtyards for privacy and to hide the dry, inhospitable countryside. At the same time, nearby Italian designs that visually borrowed views of the vegetated hillsides and bright colors of Moroccan architecture influenced Spanish gardens, too. Be sure to grow palms, lavender, rosemary, citrus, cacti and bougainvillea.
Spanish Mission Style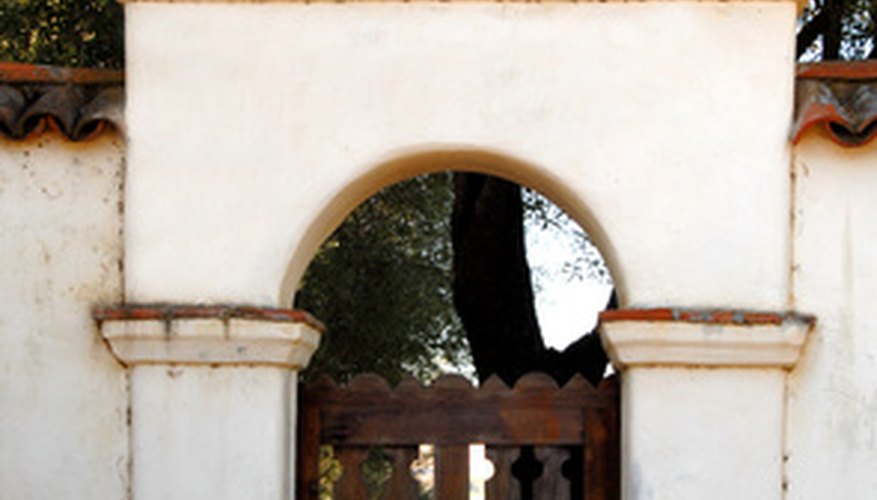 With the use of a central courtyard, create a garden area that is multipurpose. Traditionally, the Spanish mission provided a relaxing area with fountains and water, a safe refuge for domesticated animals and an area for a vegetable garden and citrus orchard. White stucco walls, terra-cotta pots, archways and lots of geometric patterns in walls, patios and ornaments are key components to this Spanish style. Make certain to use European fan palms, citrus trees and seasonal flowers to embellish the garden to make it seem more of a personal refuge and bit of paradise. Use containers of plants placed in mirrored pairs or balanced numbers around a central water feature.
Spanish Colonial Style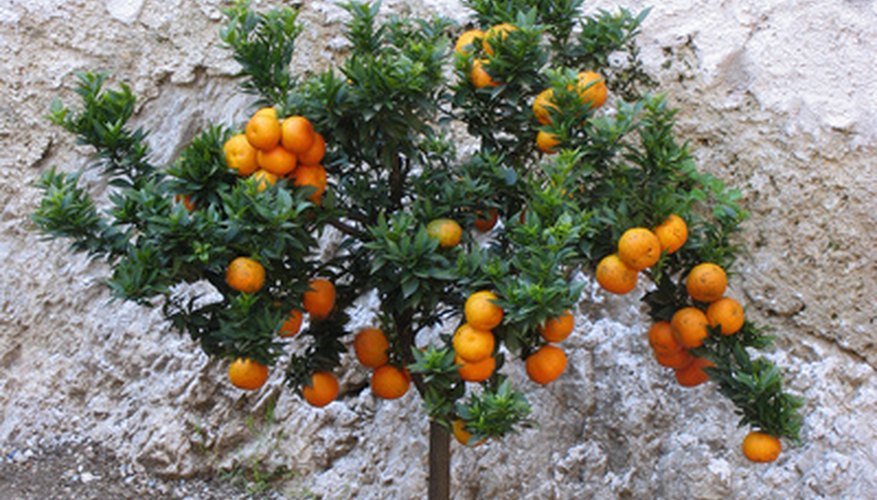 Spanish colonial gardens are an updated, modern version of Spanish mission landscapes. According to Landscape Design Advisor, stucco homes that are only one story tall often embraced this style, which was popular in the 1920s and 1930s in California. Use terra-cotta, clay tiles and richer plant choices to create the garden. Besides palm and citrus, dare to add roses, lily-of-the-Nile or even some Australian plants to demonstrate your gardening prowess and love of ornately flowering plants. Use mosaic art or movable garden containers to create vignettes across your highly used outdoor spaces.
Andalusian Style
The Andalusian style blends Old Spain with the bright colors of Morocco. While keeping stucco and terra-cotta as central materials in an Andalusian courtyard, continue to use bold geometric shapes and add bold wall and accent colors, such as cobalt blue, dark tan, yellow or rusty orange. Use more ornately embellished accents, such as wrought iron or Arabesque shapes, in light fixtures or furniture. Continue to showcase subtropical palms, herbs, citrus and cypress trees, but feel free to use wildly colorful plants such as bougainvillea to compete with the brightly painted walls and visually stunning mosaic tile designs.