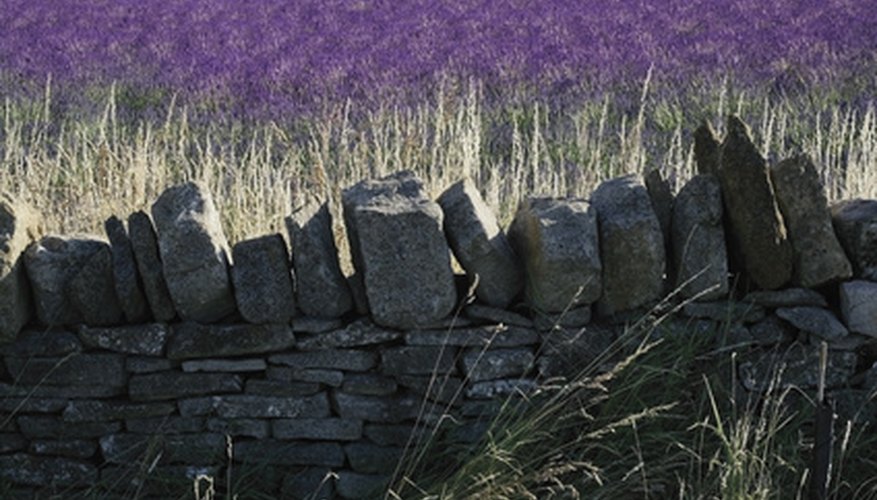 Plants for a xeriscape, also known as a water-saving garden or "dry garden" are those that are well-suited to drought-like conditions and generally drier soil types, often including rocky, sandy or loam soil. Whether you live in a dry area or simply want to conserve water and reduce use of chemicals, plants for a xeriscape will allow you to create a gardening space that is more sustainable and that uses a greater proportion of naturally occurring water.
Tartarian Maples
Tartarian maples (Acer tataricum) are deciduous shrubs well suited as plants for a xeriscape due to their low to moderate water use. Considered a shrub or small tree, this drought-tolerant plant will grow in other deprived conditions, including either alkaline or acid soils and nutrient-deficient soil. Displaying dark green leaves that become red/yellow during the fall, tartarian maples thrive in full sun to partial shade and grow to a height and width of 15 to 25 feet, according to the Colorado State University Cooperative Extension.
Apache Plume
Apache plumes (Fallugia paradoxa) are water-wise deciduous shrubs that add visual interest to a xeriscape with their tufted pink seedheads and display of pink to white flowers. Thriving in full sunlight, Apache plumes are tolerant to partial shade and prefer drier environments with clay loam or sandy soil but tolerate nearly any type of soil conditions, explains the Colorado State University Cooperative Extension. Xeriscaping with Apache plumes will provide you with a plant that reaches a height and width of 4 to 6 feet.
Flowering Tobacco
Flowering tobacco (Nicotiana) is an annual flower that thrives in xeriscapes with minimal water in addition to its natural supply. Displaying aromatic flowers in lavender, pink or white with large green leaves, the flowering tobacco plant thrives in partial shade but is tolerant to both sun and shade, explains Colorado State University Cooperative Extension. This annual plant prefers well-drained soil and reaches a height of 1 to 4 feet.
Lavender
English lavender (Lavendula angustifolia) is widely used as a plant for a xeriscape because of its great versatility. A low-maintenance plant, English lavender is often used in masses as it tolerates cold, snow, wet sites, temporary bursts of poor drainage, rain and windy conditions. Thriving in sandy soil, this fragrant plant displays flowers in shades of white, pink, purple and lavender/blue, according to Colorado State University Extension. Thriving in full sunlight, lavender benefits from annual pruning and grows up to a height of 3 feet.