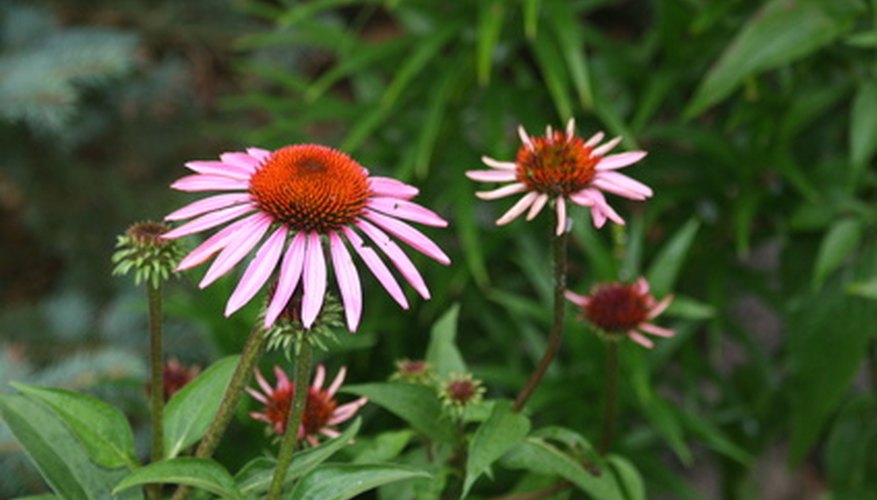 Bidding farewell to summer and putting your flowerbed to rest for the winter may be a bit depressing, especially if you live in an area with long, cold winters. But, those cold winters are exactly why you need to prepare your perennials for rest. Without your care, many perennials suffer from the harsh effects of winter weather. With proper cleanup and adequate winter protection, your perennials will return in the spring with increased size and vigor.
Prune dead foliage back to 1 to 2 inches from the ground in the fall, once it is killed by a hard frost. Plants that are not killed by the frost typically do not require fall pruning.
Discard all plant debris away from the garden. Stalks, stems and leaves may harbor disease and contain insect larvae or eggs. Removing them from the flowerbed reduces the chances of disease or insect infestation in the spring.
Water your perennial bed to moisten the soil to the root level. This provides adequate water during the winter months. Mulch holds in moisture and prevents excessive drying.
Cover the plants with a 3- to 6-inch layer of organic mulch, such as evergreen boughs, straw, pine needles or leaves. Mulch should be lightweight and provide good air circulation, as roots require oxygen, even in winter. Air between layers also helps to insulate against the effects of cold winds or freezing weather.
Remove mulch in the spring once new growth appears and the weather has warmed. Use caution when uncovering tender perennials that may be damaged by late spring frosts.