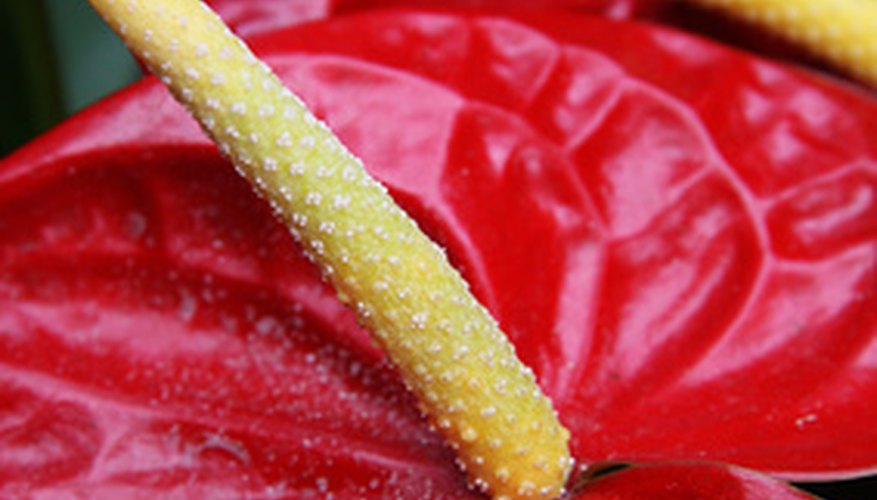 Anthuriums are exotic tropical flowers that are grown in Hawaii and other warm climate areas to supply the cut flower industry around the world. The typical anthurium has large red, heart-shaped blossoms with a prominent stamen. However, many different cultivars exist and flower color ranges from white to green to violet. Anthurium leaves are also heart-shaped and add to the attractiveness of floral arrangements. This flowering plant does well outdoors in shaded areas of the tropics and indoors as a houseplant in other climate zones. A little pruning will help your plant to thrive and produce flowers.
Prune your anthurium at any time of year. According to the U.S. Department of Agriculture, commercial anthurium growers use a number of different leaf pruning strategies.
Cut all but three or four of the largest, healthiest leaves to the base of their stems, using your clippers. Compost the leaves or use them in a soil mix to grow other anthuriums.
Trim spent flowers down to the base of their stem. Also cut fresh flowers to their base for floral arrangements.
Cut off dead and dying leaves and those that become damaged from insects or other pests as soon as you notice them in order to allow your plant to focus its energy on producing new, healthy leaves and a maximum number of flowers.