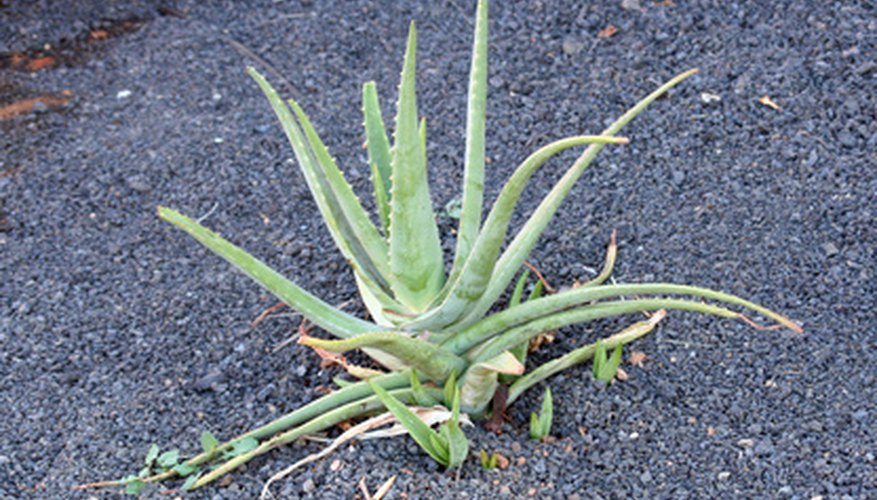 Much as you may love being out in the garden, not everyone has time to cater to fickle plants that need constant tending. If you don't have an irrigation system, you may be frustrated by the amount of time it takes to water especially thirsty plants. There are a number of backyard plants that are sturdy and don't need much water, looking their best with little attention from you.
Aloe Vera
A native of North Africa, aloe vera (Aloe barbadensis) is a hardy cactus that youo can grow with ease in the backyard. The sturdy plant sports fleshy, succulent leaves that are toothed along the edges. In the spring and winter, the cactus shoots up a stalk of attractive tubular orange or yellow flowers. Aloe vera is well known for its healing properties, and the plant is often referred to as "medicinal aloe." The plant's leaves can be broken to reveal a soothing sap, which can be used to hydrate and sooth mild sunburns. Aloe vera grows best in full sunlight USDA zones 8 to 11 in well-drained, rocky soil. Supplemental watering is not required for this drought-tolerant desert plant.
Black-Eyed Susan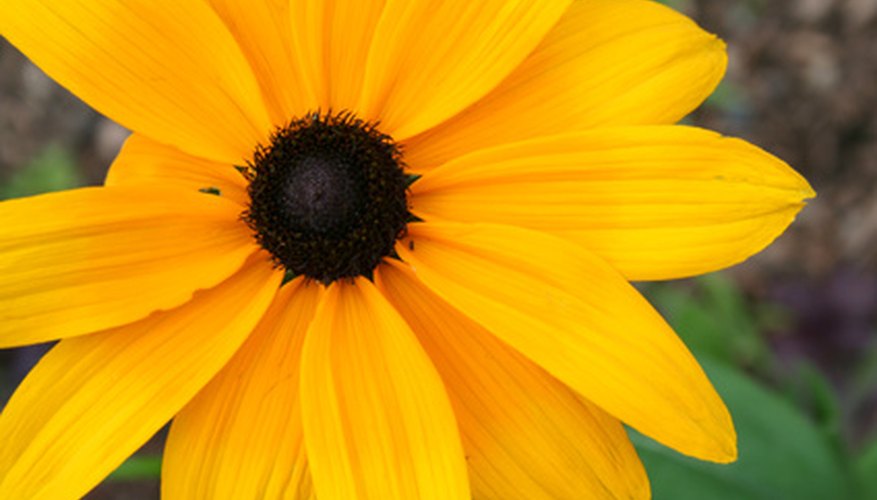 Black-eyed Susan (Rudbeckia hirta) is a short-lived perennial notable for its blooms, which consist of a black "eye" framed by bright yellow petals. The plant offers stiff stems and bushy green foliage. Black-eyed Susan is easy to grow in USDA zones 4a to 9a. A North American native, the summer-blooming plant does best in full sunlight, in a well-drained, neutral loam. Black-eyed Susans are highly drought tolerant and need little watering to look their best. The flowers can be clipped for a longlasting summer bouquet, or the plant can be grown as a low maintenance border or specimen plant.
Common Lantana
Pest-free and resilient, common lantana (Lantana camara) is a dense tropical shrub notable for its ability to grow quickly. The plant sports rich green foliage accented by clusters of tiny, colorful flowers in colors ranging from pink to purple, orange, yellow and white, depending on the cultivar. Common lantana requires little care, and will thrive in partial or full sunlight in USDA zones 8 to 11. An average, well-drained soil is just fine for this plant, which requires little water. Common lantana should be deadheaded occasionally to prolong the bloom period, which can last from spring until fall.