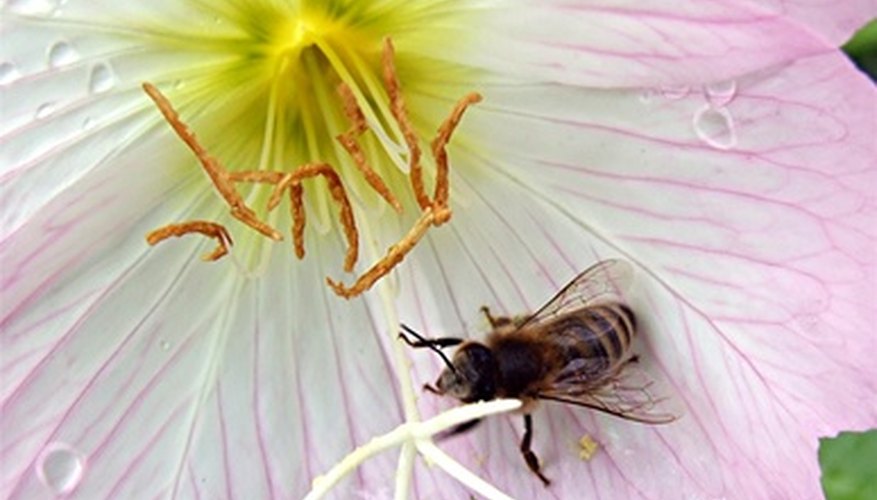 Mexican primrose, known botanically as Oenothera speciosa, is a member of the evening primrose family of plants called Onagraceae. It is a low-growing perennial that blooms from the later spring to the middle of summer and will thrive even in poor quality roadside and wasteland soils. It has a spreading and somewhat irregular growth habit, according to Texas A&M University. Means of containment can be pruning, limiting planting space and container growing.
Trim the edge of your Mexican evening primrose planting bed regularly with shears or a garden edger tool. Sever the long stems that are extending beyond where you would like the plant to remain. Collect and discard all of the cuttings to ensure that not of them release seeds or take root in an undesired location.
Plant Mexican primrose in garden pots or containers where it cannot get beyond the confines except to trail over the side. Allow the flowering tendrils to grow over the rim of the pot for an attractive effect, but trim them before they reach the ground or can access other soil and take root.
Install plastic, concrete, stone or rubber garden edging to serve as a physical barrier between your Mexican primrose and other plantings. Dig the edging down below the surface of the soil at least several inches according to the product installation instructions. Allow a few inches of a barrier lip above the soil to contain overspill.