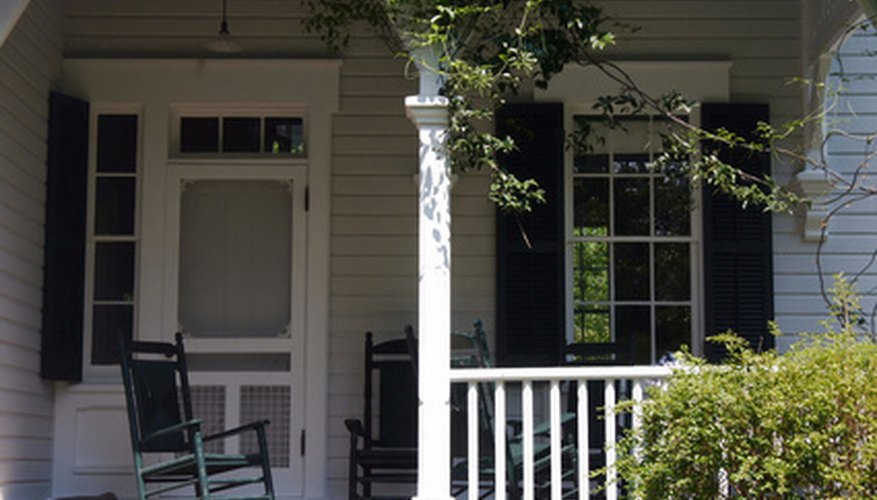 No matter what part of the country you live in, the north-facing side of your home is largely without sunlight. That fact, coupled with exposure to north winds, make choosing the right plants for a landscaping project in a north side garden more difficult. Fortunately, there are many types of plants that will not only thrive under these conditions, but give your home added beauty and value as well.
Hydrangeas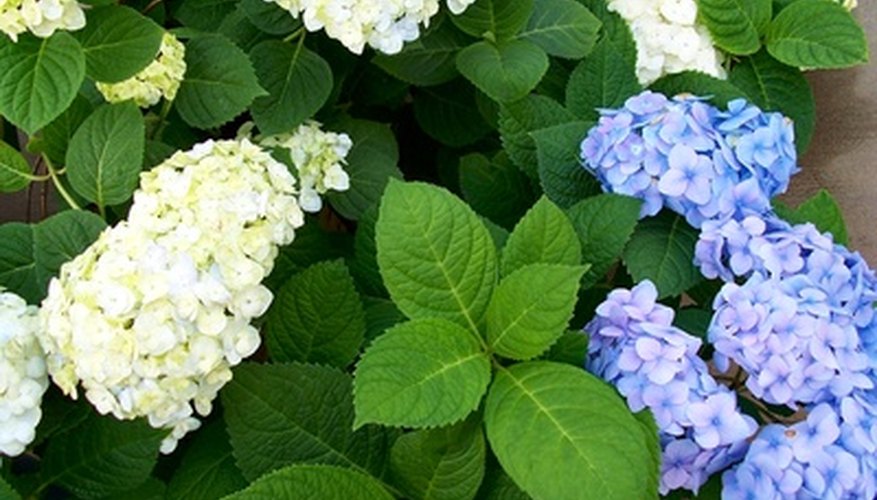 Hydrangeas are bushes that produce white, pink or blue flowers. These are tiny flowers that form large clusters of blooms. These bushes will grow to an average height of four to six feet and produce blooms that may be 6 to 18 inches long. These shrubs are very cold hardy and grow best when planted in moist soil. These bushes do well in partial shade and can not tolerate either full sun or full shade. Hydrangeas also come in a climbing variety, H. anomala. This variety can be planted on a trellis on the north side of the home or be permitted to climb the side of a building. It has the potential to reach up to 80 feet tall. Hydrangeas also thrive in wooded areas, so they do well when planted near small evergreens or woody shrubs.
Hostas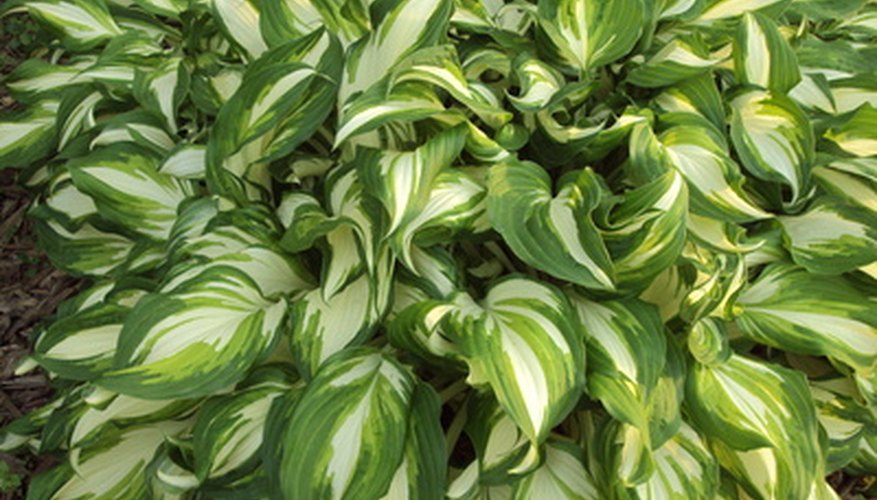 Hostas are a good choice for any shaded area and thrive when they are given morning shade with just a few hours of sunlight in the afternoon. Varieties such as August Moon, Guacamole and Sum and Substance are varieties that can tolerate up to six hours of sunlight each day. Blue Angel is a type of hosta that prefers mostly shade. Hostas come in a variety of sizes, shapes and colors. Leaves are usually green or blue and some varieties have variegated stripes. During the summer a single white flower will appear in the center of the hosta. Hostas grow best in well-drained soil that has had some organic matter such as manure added before tilling. A gardener should mulch around her hostas to control weeds and aid in moisture retention. These plants will grow rapidly until they reach their mature size, which normally takes from four to eight years.
Ground Covers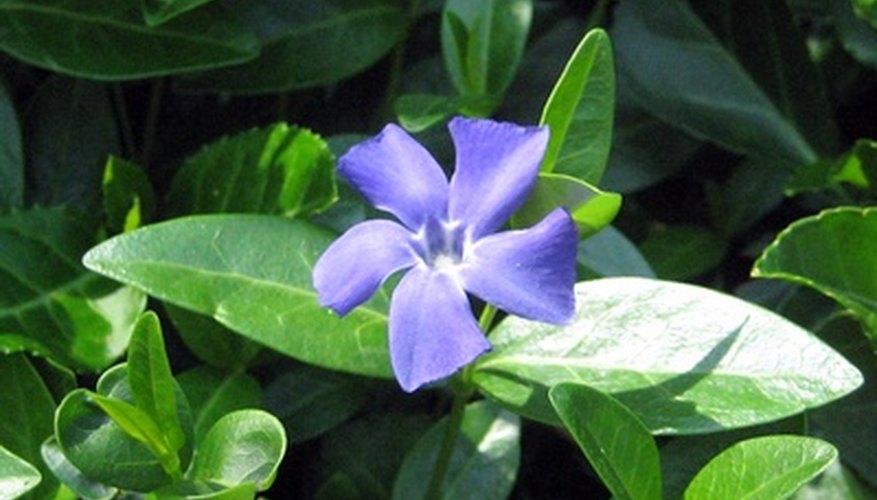 Many types of ground covers do well under exposure to northern winds. Dead Nettle, or Lamium spp, is a type that is recommended for this area. Dead Nettle produces white flowers in late spring or early summer. This ground cover can be cut back to keep it close to the ground if preferred. Periwinkle or Vinca major is another ground cover that does well on the north side of the home. This type produces powder blue or lavender blossoms with dark green glossy leaves. It is a fast grower, quickly reaching 8 to 18 inches in height. Japanese Spurge is a leafy ground cover with tiny dense leaves that are medium green in color. This is a slow growing ground cover that can also tolerate full shade. It will grow 6 to 12 inches in height, with each plant spreading up to 2 feet in diameter.