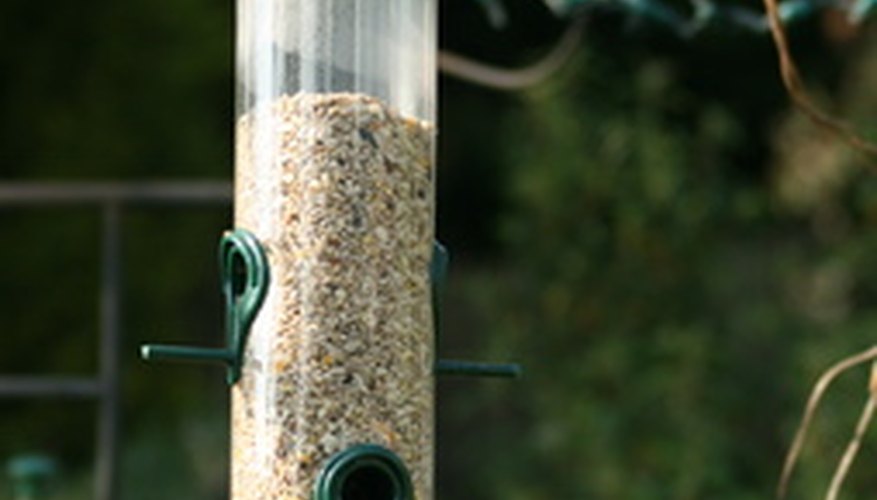 Scatter bird seed on your lawn to attract birds for hours of leisurely birdwatching, but if not prepared, the bird seed germinates and sprouts in your lawn, producing weeds. To keep this from happening, you have to sterilize the seeds so that the birds still find these treats palatable, but the seeds will not grow if they fall to the ground.
Fill a paper grocery bag with one gallon of bird seed.
Fold-over the top of the paper grocery bag to close it.
Microwave the bird seed in the paper grocery bag on high power for two to five minutes to stop the seed from germinating.
Alternatively, bake the bird seed for 30 minutes in a single layer on a baking sheet at 300 degrees Fahrenheit to stop the bird seed from germinating.