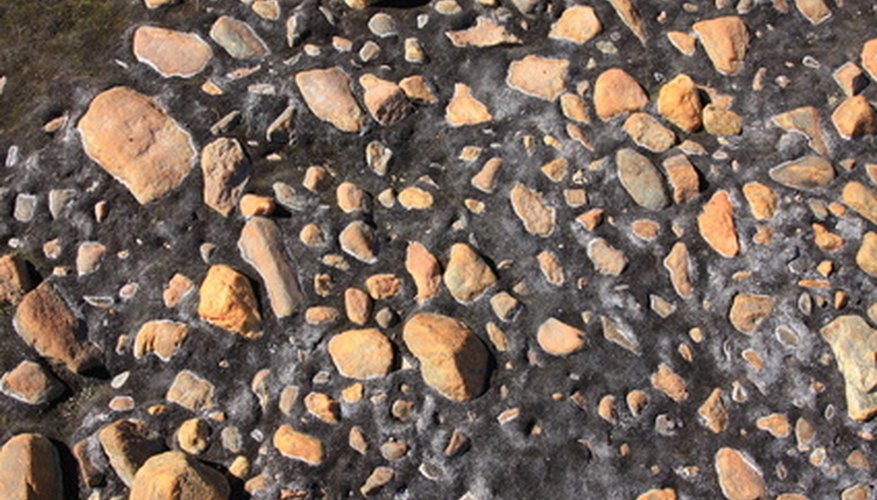 Remove rocks from your soil to create a loose, smooth soil, best for planting in. Work the soil to dislodge and remove rocks. This simple process may take some time depending on how rocky your soil is. It's worth the time though, as rocky soil doesn't allow plants much room to establish their roots.
Till the garden area, preferably with a tiller. A tiller easily breaks up the soil and uncovers rocks. Push the tines of the tiller into the soil. Continue breaking up the soil in one area until you reach a depth of 8 to 10 inches. Work in rows to break up the soil in the area completely. Do one row and turn around at the end to work to the opposite end.
Place a garden glove on each hand to protect your hands from the sharp edges of the rocks.
Dig through the soil by hand to find rocks. Remove each rock from the soil. Place the rocks in an outside garbage container or move the rocks to another area of your yard for decoration or drainage, if you prefer
Remove larger rocks with a pointed shovel. Push the point of the shovel underneath the rock. Push the shovel into the soil until the rock starts to lift from the ground. Lift the rock from underneath by hand.