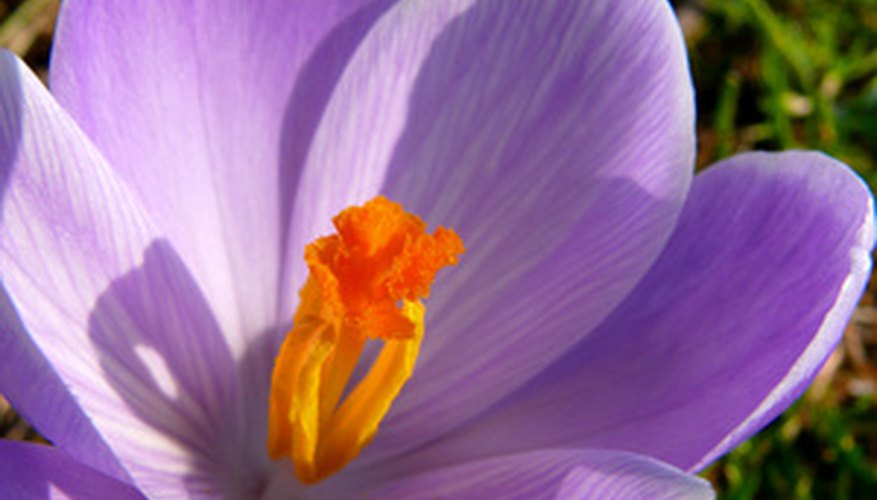 Bring the beauty of your outdoor flower garden in full bloom inside when you harvest flowers. It's simple: Harvest at the right time of day, use the proper tools, and protect the flowers from the elements. You'll enjoy the beauty of your flowers for up to two weeks, maybe longer, if you care for them properly.
Select flowers for harvest based on use. If drying flowers, harvest when flowers are fully open. If using fresh, harvest flowers when just starting to open. Harvest flowers in the cool morning air after dew evaporates, but before the heat of the day.
Cut the length of the stem based on the importance you place on the flower as opposed to the plant. Longer-stemmed flowers provide the flower with more stability and make the flower more attractive, particularly important if harvesting flowers for the retail market, advises Kansas State University. On the other hand, the more stem left, the more leaves left on the plant, increasing its ability for photosynthesis, a process that feeds the plant and produces more flowers.
Cut flower stems with a sharp knife or shears. Refrain from using dull blades; they crush the stem and do not keep the stem open for adequate water uptake.
Place flowers in a shallow container, such as a box or basket, one long enough to fit the entire flower end to end. Do not place flowers on the ground where they may be infected with dirt particles or bacteria. Place the container in a shady spot while harvesting to protect flowers from heat.
Place flowers, after done harvesting, in a vase or larger container, like a bucket, if harvesting large amounts of flowers. Fill the container with water and a floral preservative, available through florists. Follow the mixing directions provided with the preservative to determine how much preservative to use.