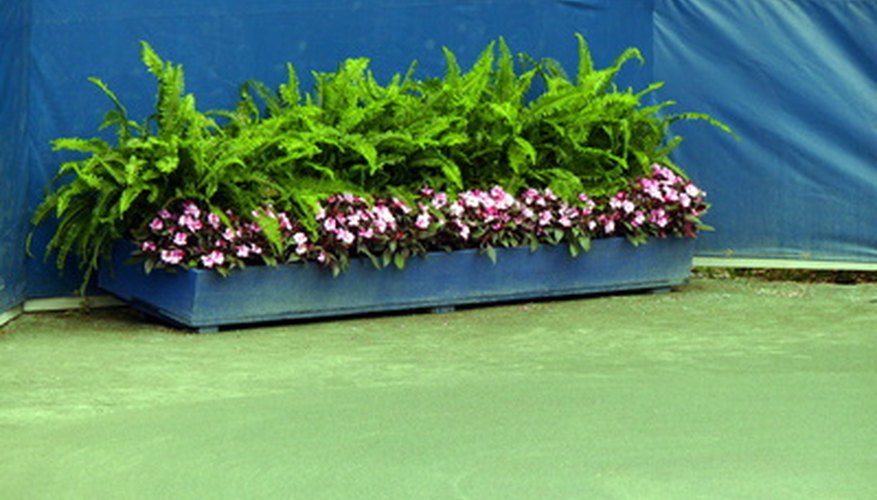 Planters filled with vibrant flowers—lined outside your house or placed strategically on a porch or patio, or even in a garden—are appealing and add color and beauty to a spot. Many people also mount planters outside windows to enjoy the sight and smell of flowers from indoors. However, not all flowers are suitable for container gardening. Narrow your search to beautiful flowers that require little care and maintenance, and that survive the amount of sunlight the planter receives. Plant taller flowers in the center of the planter box, and bushy or trailing varieties in the front or around the edges.
Petunias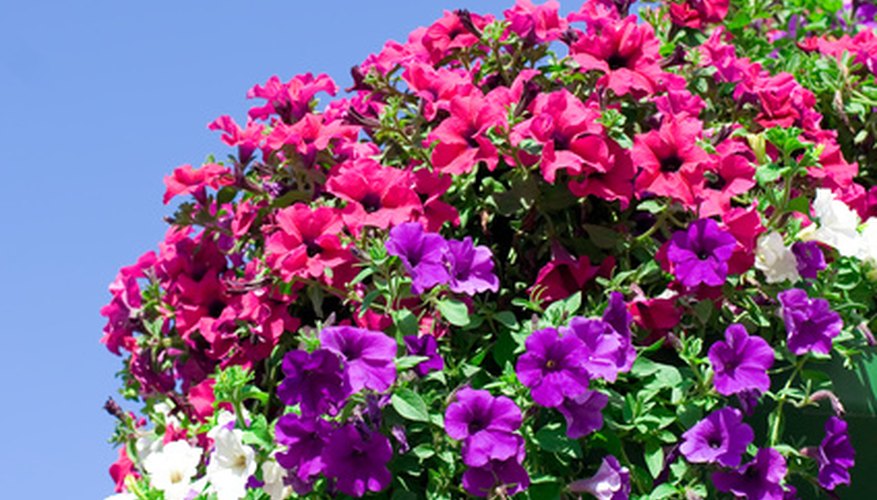 Petunias do well in containers, which is why nurseries usually sell them in hanging baskets. These flowers are low-maintenance and heat-tolerant and require little watering. The two main types of petunias are grandiflora and multiflora. Grandiflora petunias have fewer but larger flowers, while multiflora have more but smaller flowers. Although cascading grandiflora petunias are suited to growing in hanging baskets, multiflora withstand rain and wind better, making them a better choice for different types of containers. Plant pink, red, white or blue petunias in a planter that receives full sun to partial shade. Petunias are susceptible to frost and should only be planted outdoors when temperatures are 60 degrees Fahrenheit or higher.
Impatiens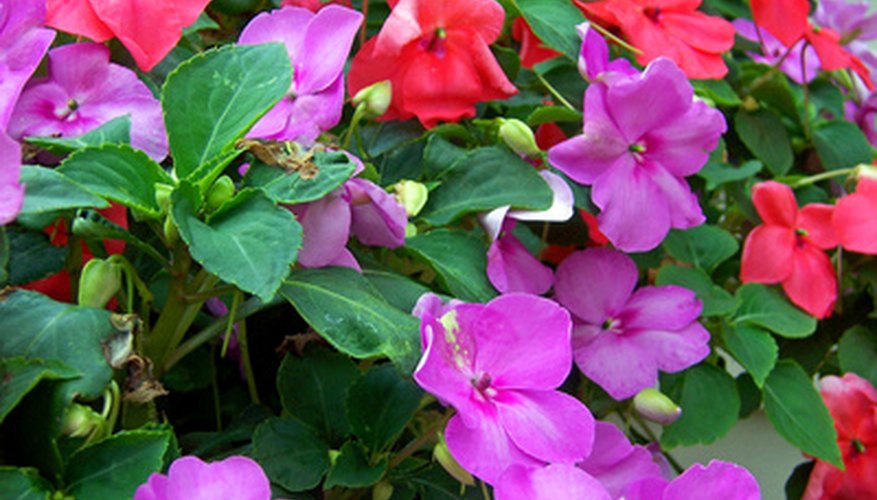 Impatiens are commonly found growing in shaded flower beds across the United States. These flowers are popular for landscaping purposes because of their brightly colored petals that appear in hues of pink, red, purple, coral, violet and white. Even a yellow cultivar has recently been developed. Impatiens do well in a variety of containers, including hanging baskets and planter boxes. The flowers do best in a planter box filled with well-drained soil that is shaded from the heat of the sun. They bloom throughout the summer.
Geraniums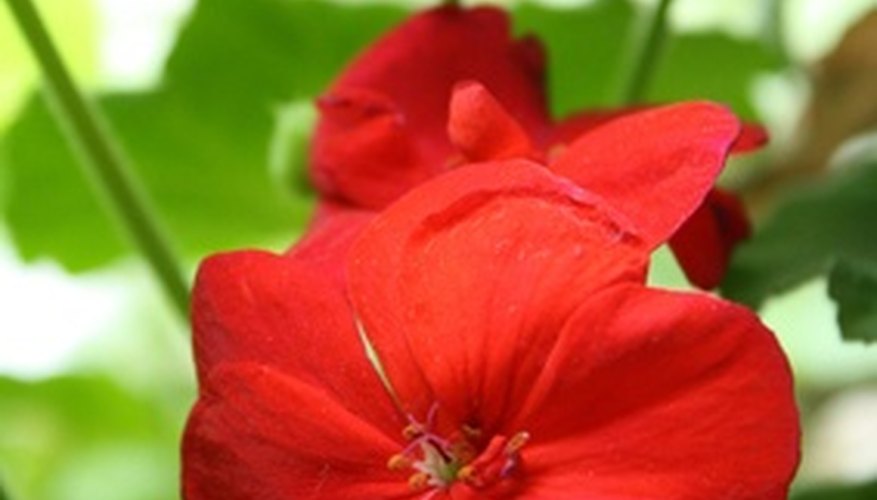 Geraniums are another flower commonly found in home gardens across the United States. These annuals decorate a spot with white, pink, red and blue blooms from spring until frost. Plant geraniums in a planter that receives up to six hours of sunlight a day. In hotter regions, they do well in a shaded spot. Geraniums thrive in well-drained and porous soil. Water the soil deeply, and allow it to dry between waterings. Plant geraniums with other annuals such as vinca vine, lobelia and petunias for varied color and texture.