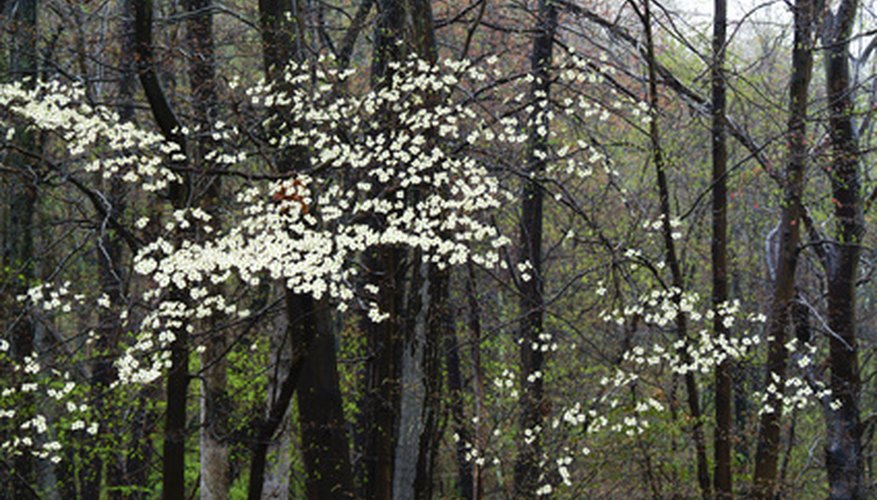 A shady garden might be "full" shade, with no sunshine hitting the ground, or "partial" shade, with up to six hours of shade a day and preferable shade in the late afternoon. The level of shade determines the best shade-loving plants. When purchasing plants for a shady garden, look on the plant label for terms like full or partial shade, or a small circle partially or fully grayed out indicating partial or full shade.
Flowers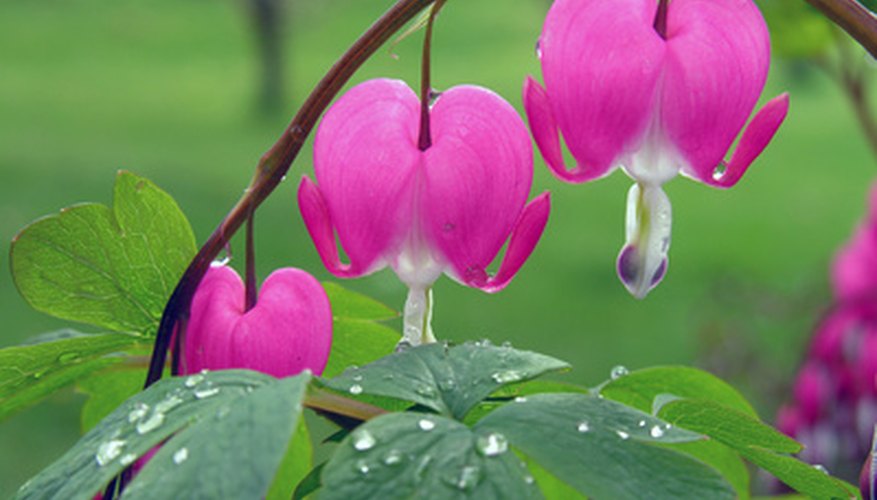 A shady garden is more than green ferns. Add a touch of mid-height color to a shady garden with perennial flowers like the 1- to 2-foot-tall bleeding heart, 1- to 3-foot columbine or 2-foot coral bells. For borders, use 8-inch lily of the valley or 12-inch candytuft. Some annual flowers, like 12-inch cornflower and 14-inch rudbeckia, adapt to partial shade.
Trees and Shrubs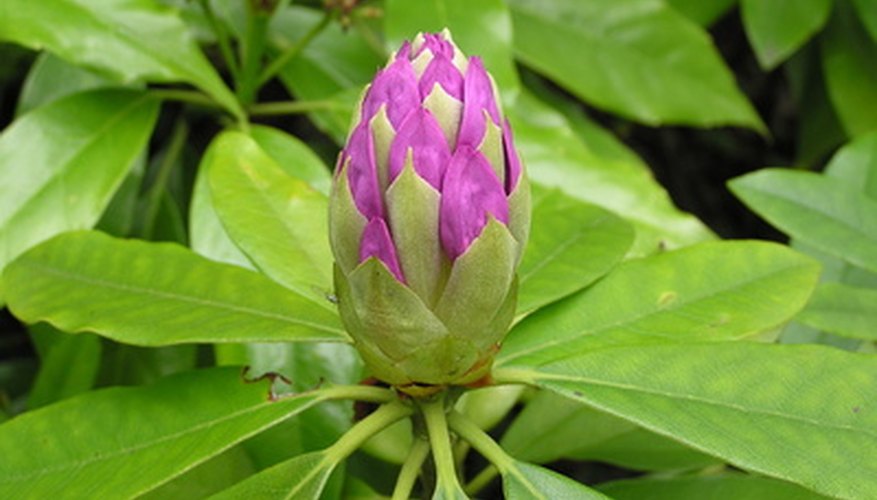 Use shrubs to create a backdrop for flowers or a living fence to a shady garden. Glossy abelia, which produces fragrant blooms from midsummer into autumn, reaches up to 12 feet tall but does well if pruned to a lower level. Place Japanese barberry, which can grow up to 5 feet tall, under a window to deter would-be vandals with its thorns. Japanese holly, which reaches up to 15 feet, is an evergreen shrub suitable for a privacy hedge in a shady garden. Varieties of azalea and rhododendron reaching 2 to 15 feet provide spectacular blooms in the spring. Dogwood and redbud, trees that reach up to 40 feet, brighten the shady garden in early spring with their blooms of white or pink.
Landscape Objects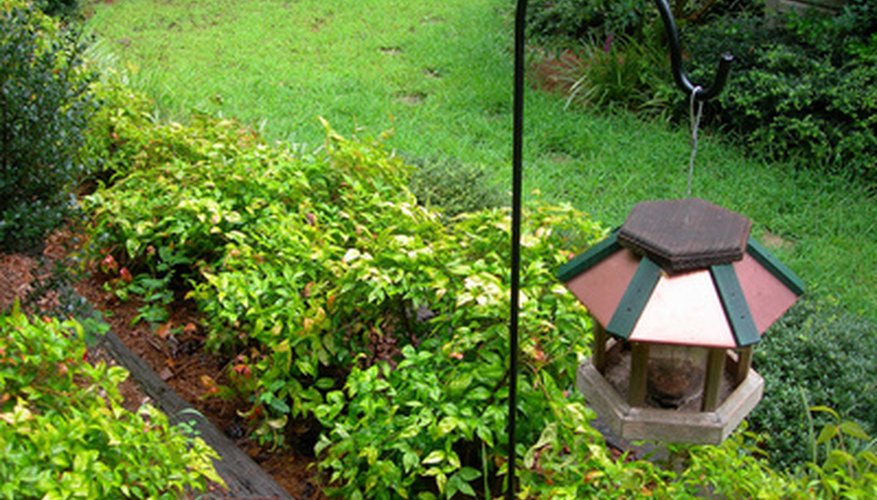 Enhance the visit to a shady garden by placing a bench, chair, fountain, statue, gazing ball or other landscape object along a curve in a pathway or partially hidden amid the plants. A fountain can provide a pleasant noise to drown out other sounds like traffic. Add a birdhouse or feeder to attract birds that can also help to control flying insects.