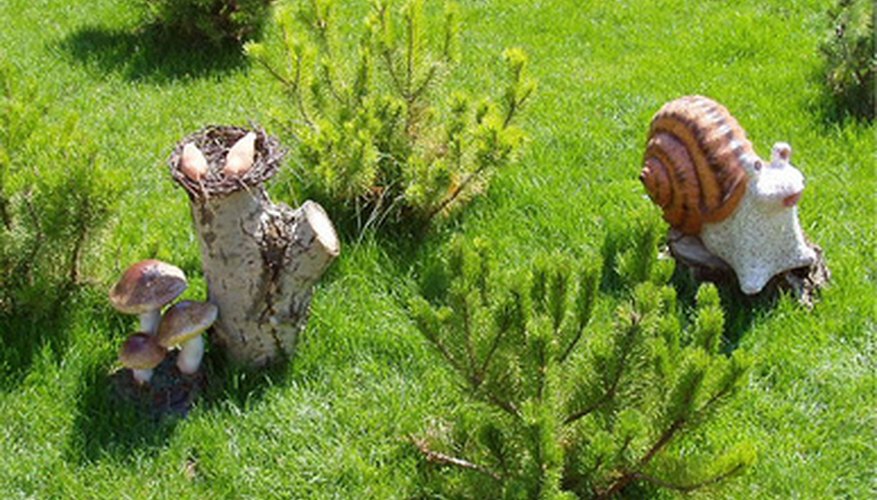 There are many brands of lawn fertilizer available for sale at your gardening center, but The Scotts Miracle-Gro Company is perhaps one of the most well-known brands. Scotts makes a Turf Builder lawn fertilizer for use on all lawn types. It is a granular fertilizer, which means that there is no mixing involved. Still, it is important that you apply Scotts lawn fertilizer correctly in order to get the best results.
Wait for a dry day when the temperature is above 90 degrees F to apply the lawn fertilizer.
Measure your lawn to determine how much Scotts Turf Builder lawn fertilizer you need to purchase. This product comes in a bag that will cover 5,000 square feet and a bag that will cover 15,000 square feet.
Wear protective gear when working with Scotts Turf Builder lawn fertilizer. It is a chemical and can cause damage to your skin, airway or eyes. It is best to have long clothing, a mask, goggles and a pair of gloves on.
Pour your bag of Scotts Turf Builder lawn fertilizer into a spreader.
Read the product label's instructions to determine what setting you should use to adjust the spreader.
Push the spreader across your lawn going from north to south and then from east to west. This will give you the best coverage and ensure that the fertilizer is dispensed evenly.
Water the lawn to help the granules seep into the soil. Just get your lawn wet with your garden hose; you don't have to soak it. Then let your lawn dry.
Things You Will Need
Protective gear

Spreader

Garden hose
Tip
Wash your clothing immediately after you have finished using the lawn fertilizer.
References