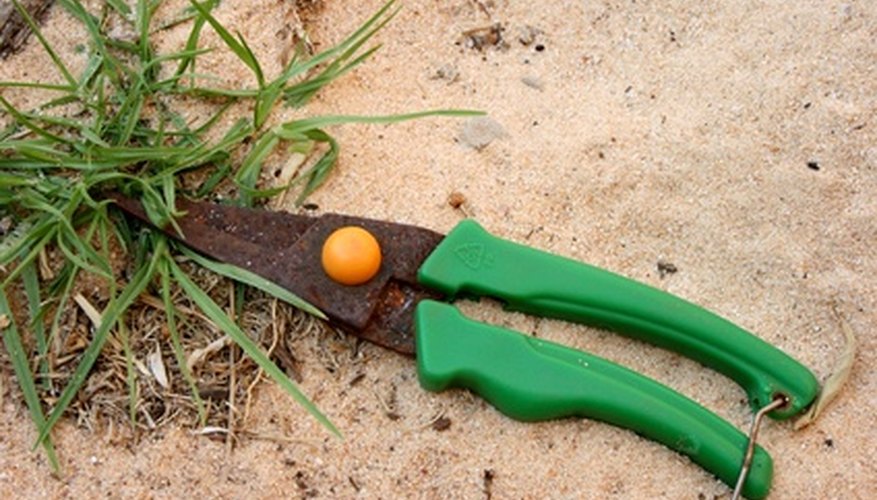 Boston ivy (Parthenocissus) is not a true ivy, but it grows and is cared for in a similar manner. It is an aggressive vine that needs to be controlled or else it will grow out of its intended space. You therefore have to prune Boston ivy heavily every year. It will grow back fuller and with more blooms than the previous year while staying in or close to the area in which you intend it to grow.
Prune Boston ivy in the early spring, before it begins to grow new green growth again.
Cut Boston ivy back to within about 1 to 3 inches above the ground with a pair of hand clippers or pruning shears.
Remove dead or broken wood any time of the year. Also, prune "runaway" stems as needed to keep the plant confined to the area in which you want the Boston ivy to grow.