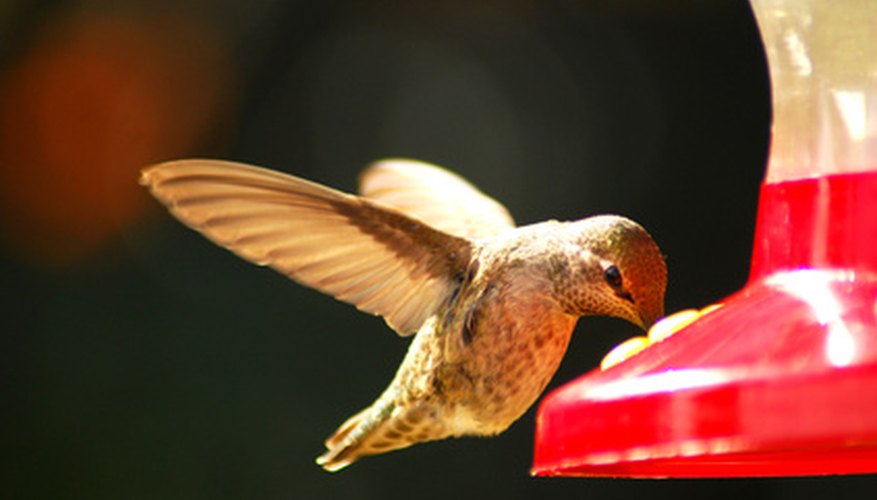 Townhouses often have small yards enclosed by fences or walls. Landscaping such a cozy space demands trade-offs and sacrifices. The more plants you grow, the less room you have for hardscape, and vice versa. Because of the fences, townhouse gardens often have little or no full sunlight, limiting the plants you can grow.
Bright Flowers
Townhouse patios rarely have the space for elaborate floral displays, but that doesn't mean you can't pack in a few bright bloomers. Plant-care.com recommends using bright, compact flowering plants to give your townhouse landscape a lot of pop in a little package. Grow a mandevilla on a trellis along the wall to enjoy bright, trumpet-shaped flowers and lush green foliage. Alternately, grow hibiscus as a small, flowering feature tree to give your landscape a touch of the tropical.
Water Feature
An urban townhouse garden is a refuge from the stresses of city life. Incorporate a water feature into your landscape to make it a more soothing environment. If your budget is limited, purchase a small, freestanding fountain to enjoy the gentle tinkling of flowing water. If you have a larger budget, install a water feature with a small footprint such as a water wall to create an impressive display without taking up too much space. If you do have the room, install a small whirlpool spa as your main hardscape element. Even if it takes up half of your townhouse patio, it may still be worth it if you plant to use it frequently.
Hummingbird Garden
The tall privacy fences that circumscribe most townhouses are great places to grow plants that attract hummingbirds. According to Landscape Living, "the cypress vine, butterfly vine or any flowering vine that has pink or red blossoms can make a great attractant for hummingbirds and make a lovely landscape feature for your townhouse patio garden." For extra draw, hang up a hummingbird feeder. Keep it clean and filled with fresh nectar and hummingbirds will become a regular sight in your garden.