The USDA reports that there are 4.1 million acres of certified organic farmland in the U.S. The use of organic soil additives such as compost grows each year. Backyard composting is encouraged by many local city recycling programs as a way to reduce pressure on landfills and restore soil to optimum health. Organic soil is easily made at home by composting and is also available commercially at garden centers.
Increase Nutrients
"Successful gardening depends on good soil," says the USDA Natural Resources Conservation Service. One of the benefits of organic soil is to add carbon, which promotes the growth of friendly microorganisms. Plant deficiency diseases are less likely to take hold in plants grown in soil high in organic matter (compost). Organic soil holds water more efficiently because organic matter binds soil particles together. Organic soil will not burn delicate plant root structures like chemical fertilizers do, eventually creating lifeless soil. Organic soil releases nutrients to plants slowly as the plants need it.
Grow Healthy Food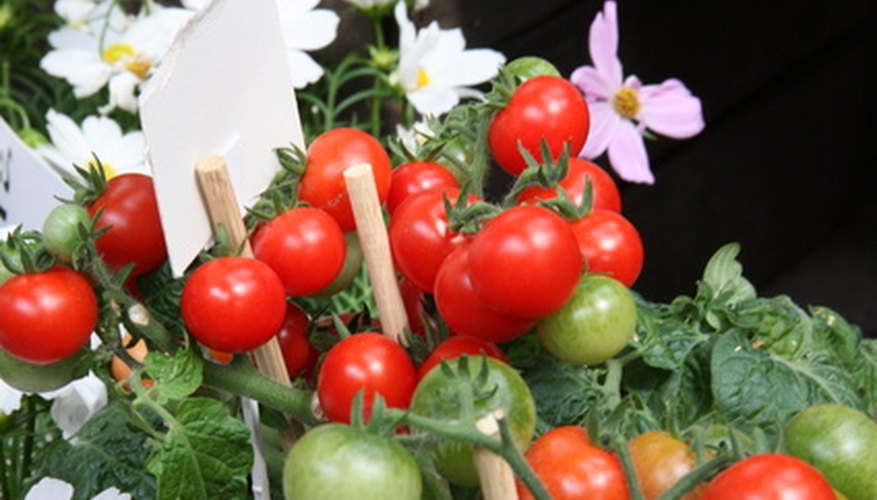 An important benefit of using organic soil was described in a recent study by the University of California at Davis. It was shown that tomatoes grown on organic soil have nearly twice the level of flavinoids, a component in antioxidants. Antioxidants are known to be instrumental in cancer prevention. The USDA reports that food grown on organic soil carries "significantly fewer pesticide residues than conventional produce." Food grown in organic soil has no pesticide or fertilizer residue.
Reduce Soil Contamination
An important benefit of organic soil is that it helps reduce the harmful effects of chemicals. Soil that has been subjected to contamination by pesticides and chemical fertilizers can become healthy when organic soil (compost) is added. Organic soil has the ability to neutralize the negative effects of heating fuels, polyaromatic hydrocarbons and explosives. Chemical fertilizers utilize the same chemical compounds as ammunition. Organic soil also degrades or eliminates wood preservatives and pesticides.