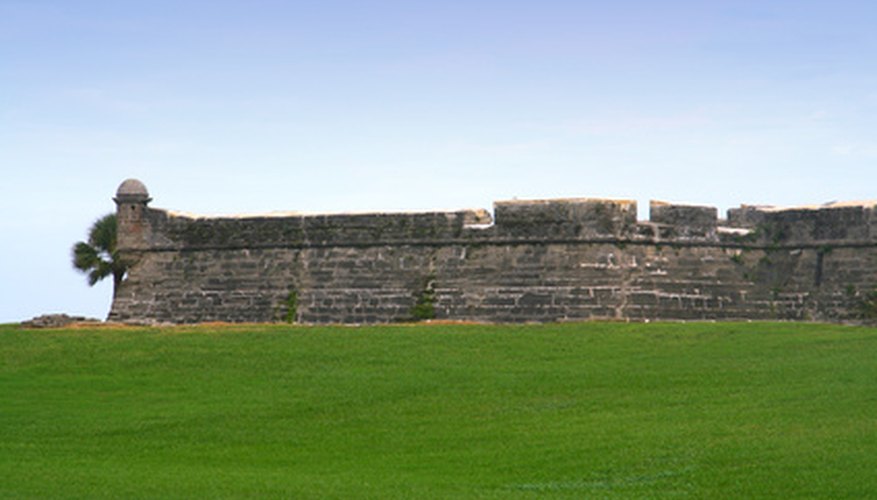 St. Augustine grass originated in the coastal regions of Mexico and is adapted to tropical climates worldwide. St. Augustine grass is among the more salt-resistant varieties, but it turns brown during a drought. During the summer, a healthy St. Augustine grass lawn will have a deep, blue-green color. The primary means of obtaining a St. Augustine grass lawn are plugging and sod. Plugging is the process of cutting circular grass plugs from sheets of sod and burying them in the yard. The plugs naturally send out runners that will eventually thicken into a full yard. On average, a yard will take 30 to 60 days to establish itself from runners.
Calculate the amount of sod necessary for plugging. Seven feet of sod are required for every 1,000 square feet of lawn, according to Texas A&M University Extension.
Cut the plugs from the sod strips, using a plug cutter.
Plant the sod by digging a hole deep enough so that the grass is slightly above the surface of the soil.
Press the plugs firmly into place and water them immediately with a hose.
Irrigate the yard every two days as the plugs establish themselves. Watering can be reduced to twice a week thereafter.