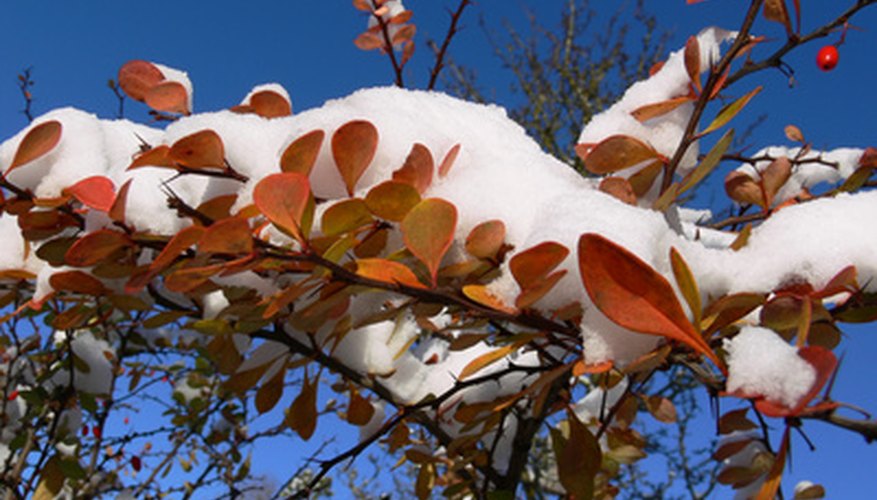 Hedges serve as a functional plant in the home landscape. These plants add beauty as well as functionality beyond a simple ornamental plant. Hedges screen the yard, block unwanted views and mute noise. Hedges can be used as a living fence or as a low-lying garden border. Common hedge plants include cultivars that grow quickly and with dense growing habits.
Japanese Barberry
The pleasing red foliage of the Japanese barberry makes this ornamental hedge plant a stunning addition to the landscape. Barberry features dense growth and small berries that appear in the fall. This plant matures to about 5 feet high and wide. Japanese barberry tolerates full to partial sun locations and poor soil conditions once established. Adhere to plant spacing recommendations provided with cultivars to form a thick shrub. This plant has the added benefit of spines along branches to restrict access. Barberry will grow quickly and should be groomed every few months after initial planting to encourage foliage growth at the base of the plant. Japanese barberry is hardy in USDA hardiness zones 4 to 8.
Common Boxwood
The common boxwood has a pleasing growth habit and can be grown in USDA zones 5 to 8. This traditional hedge plant likes the sun to partial shade garden and can reach up to 20 feet high at full maturity. Boxwood shrubs form a dense screen with multiple stems that reach the soil level. Round, dark green leaves form a consistent texture in the landscape. Shrubs should be planted in a staggered pattern to create a dense hedge. Common boxwood tolerates drought and can be moved easily in the landscape. Boxwood doesn't tolerate wind well so this plant shouldn't be used as a windbreak. Add organic material to the planting bed to boost the foliage production of this hardy evergreen shrub.
Regels Privet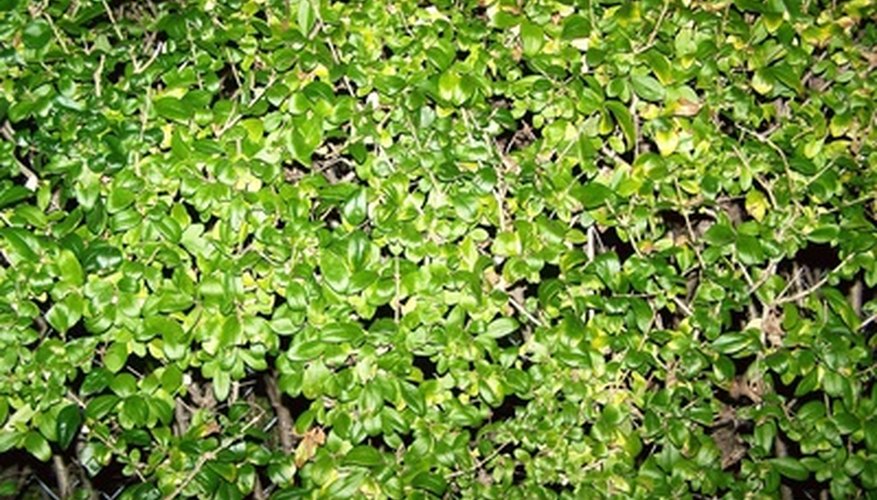 Privet hedges have long formed the standard in privacy screens in home landscapes. The Regels privet is a large shrub that reaches up to 12 feet high and 15 feet wide. The shrub produces dark green leaves and has a rapid growth habit that necessitates frequent grooming to maintain a formal hedge. Growth is upright for this semi-evergreen shrub. Privet tolerates full sun to partial shade and forms a dense spreading hedge in any location. Gardeners can groom the hedge into a traditional form or allow the plant to grow naturally. Privet hedge plants grow readily in USDA zones 3 to 7.