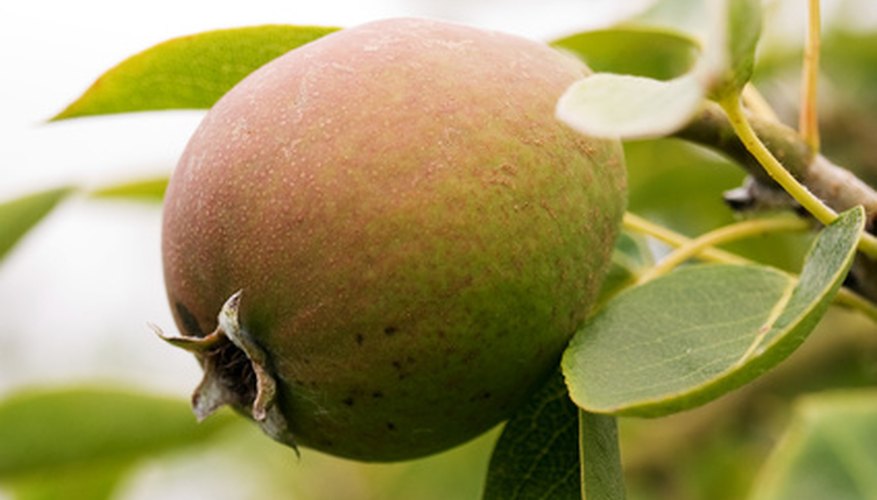 One way to measure the meaning of the pear tree is through its benefits to wildlife. In late summer, the wildlife pear tree fruits, compensating for the scarcity of other food at that time of year. The tree feeds turkey, deer, quail, grouse and pheasants who feast on the fallen pears. In florigraphy, the language of flowers, the pear tree signifies comfort. The wildlife pear tree gives comfort through sustenance.
Memorials
The grounds of the San Juan Bautista Mission in California contain pear trees planted more than 200 years ago by the mission priests. They are California's oldest fruit trees. In Moraga near San Francisco, the historical society designated heritage trees as tributes to this city without many historical buildings. Among these heritage trees is a five-trunk winter pear tree in a housing area called Villa Moraga. Planted before the 1913 advent of the Bartlett pear orchards, the original tree was felled by property developers. However, the roots produced new shoots, which inspired a second coming of this tree. This and other historic pear trees stand as memorials to the past and living examples of resilience and strength in the present.
The Arts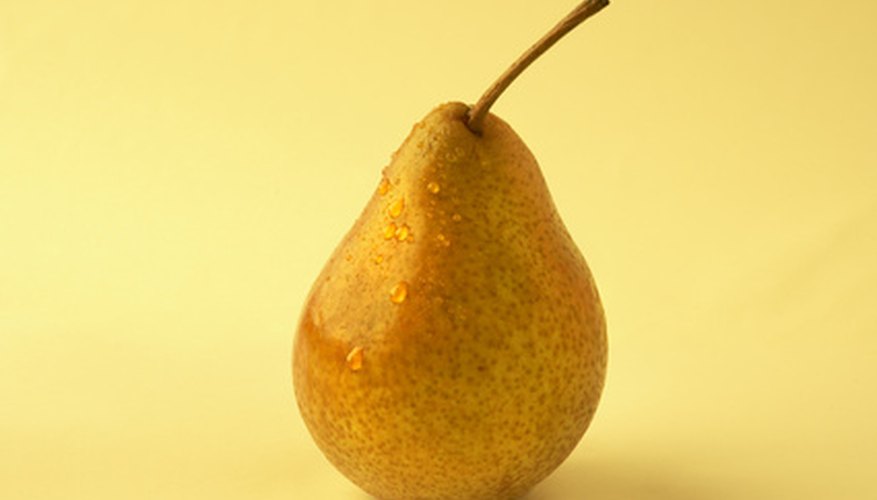 The Greek poet Homer sings the praises of pears as a "gift of the gods" in his epic work, "The Odyssey." Artists of the Renaissance elected to paint pears, which remain favored as subjects of still lifes.
Concealed Message
Banned from practicing their Roman Catholic faith while living in England from 1558 to 1829, Catholics had a sort of "code song" which brought to mind key elements of their faith in an indirect way. On the face of it, the Christmas carol "The Twelve Days Of Christmas" was an innocuous and childlike rhyming song. However, the words had hidden meanings. For example, the "partridge in a pear tree" symbolized Jesus Christ.
Sacred Symbol
In a 2009 book, "Sacred Tree or the Tree in Religion and Myth," the author, J.H. Philpot, describes "…a famous pear-tree at Auxerre which was hung with trophies of the chase and paid all the veneration due to a god." The pear tree was the object of worship from earliest times. To Venus, the Roman goddess of love, the pear was sacred and considered an aphrodisiac. The Greek goddess, Hera, queen of Olympia and wife of Zeus, also exalted the pear tree as sacred. In Europe, the birth of a baby girl prompted the planting of a pear tree to provide protection from evil.
American Pear Industry
The ancient Romans introduced the cultivation of pear trees in Europe, but it was early settlers in America who paved the way for today's world-famous fresh pear industry in the ideal soil and climate conditions of Oregon and Washington. Fresh pears bring new meaning to the cuisine and wines of the region and the world. The pear is Oregon's official state fruit, and the USDA recognizes December as National Pear Month.