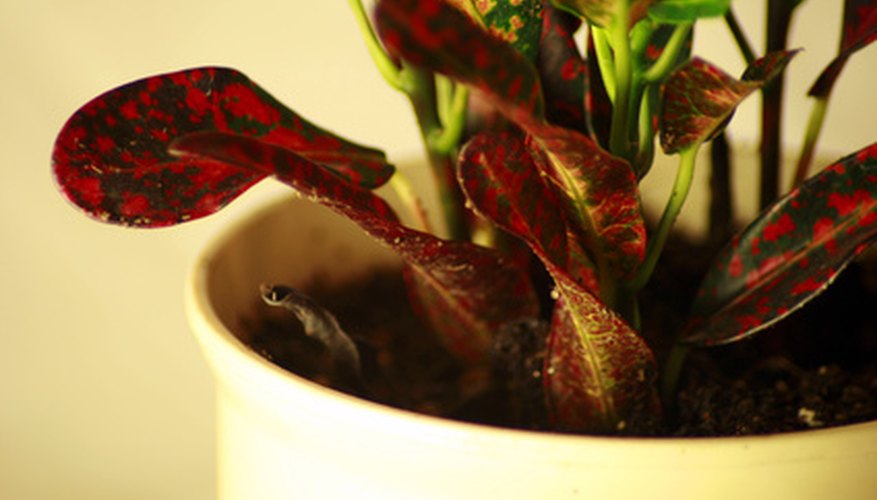 House plants, like anything else within the home, can eventually accumulate dust. Dirt and dust on your houseplants can create an unhealthy situation for indoor plants. Plants that live outside seldom deal with such issues, as spring rains and sprinklers help to keep them clean. Since your plants lack the ability to clean themselves, it's a good Idea to keep an eye on them and clean them as needed. This chore doesn't take long and your plant will thrive because of it.
Dampen a soft clean cloth or sponge. Make sure that whatever you use is as soft as possible to avoid harming your plant.
Wipe down both sides of each leaf with the cloth to remove any loose dirt and dust. Support each leaf with your free hand as you clean it, to avoid applying too much pressure and breaking it off.
"Wash" dirty leaves by adding a small drop of a mild bleach-free dish soap to the dampened cloth. Follow up with a second soft damp cloth to rinse the leaves.
Allow your plant to air dry in a cool dry place with a breeze by placing it near an open window or turning on a fan and setting it nearby.