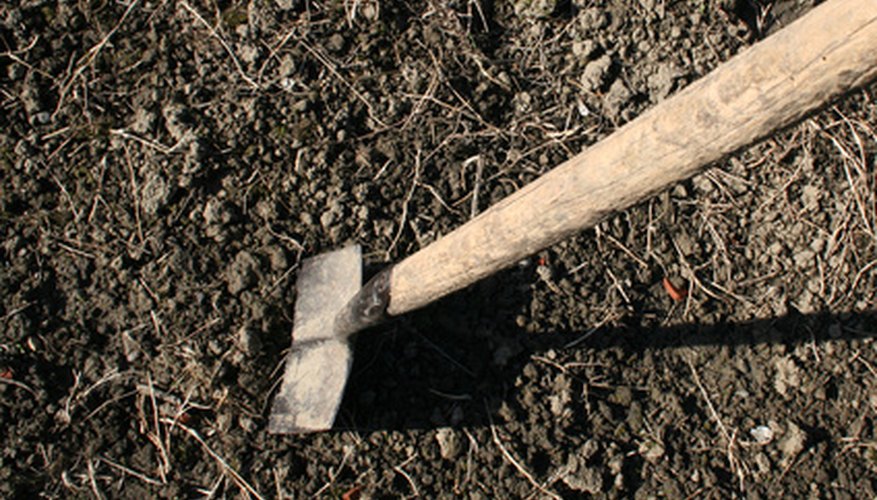 Creating homemade compost is an increasingly popular activity as more people turn toward a greener lifestyle and strive to create less waste. Once you have some finished compost on hand, the next issue is what to do with it. Compost is a nutrient-rich substance that you can add to your garden to increase the quality of the soil and improve your plant life. Your yard, garden, trees and potted plants can all benefit from the addition of compost.
Apply between 1 and 3 inches of compost on top of your garden soil before planting. If this is the first time you are applying compost to the soil, you can increase this amount to 4 to 6 inches. Spread the compost out evenly using gloved hands for a small space or a shovel for a larger garden. Rake the compost to even out your application.
Mix the compost into the soil evenly to a depth of 3 to 4 inches if you are applying a thin layer or 6 to 12 inches if you have applied a thick layer. Turn the soil with a shovel to incorporate the compost and rake it to even it out.
Plant your garden as planned. The compost will gradually work its way into the soil over the course of the season.
Repeat step one at the end of the growing season to provide additional compost, which will work its way into the soil over the garden's dormant months. Repeat this process each season for a rich, healthy soil.
Things You Will Need
Garden gloves

Shovel

Rake
Tips
Spread a layer of compost that is 2 to 4 inches deep over the top of the soil to use it as mulch.

Use an equal mix of potting soil, sand and compost to create a rich potted mix for a container garden.

Soils heavy in clay require less compost, while those that are more sandy require a heavier application.