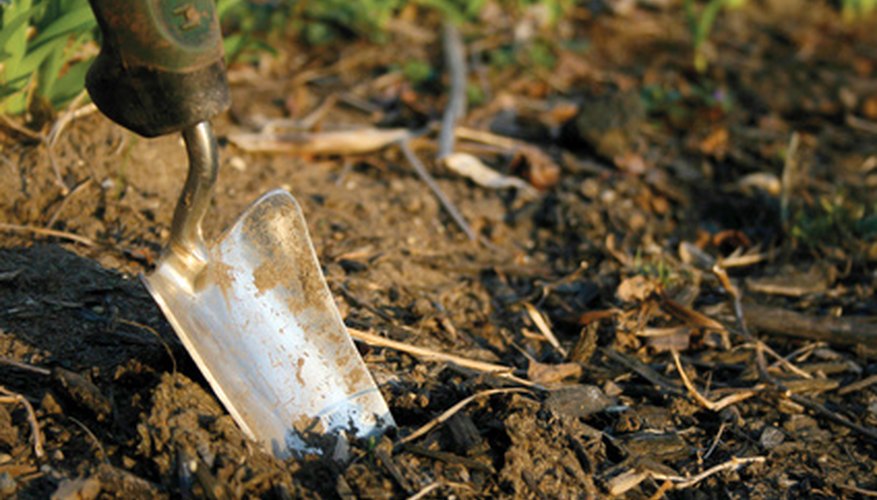 Elephant ears are sub-tropical plants that grow from tubers. Intolerant of the cold, elephant ears must be uprooted if grown in the ground in USDA Plant Hardiness Zone 9 and below. Otherwise, their tubers will freeze in the ground and die. To avoid annually cutting back and digging their elephant ears in winter, some gardeners choose to grow their plants in pots. Elephant ear is well suited to life in a pot and it can be brought inside when the temperatures drop. If planted outdoors, remove the tuber from the ground before cutting elephant ear leaves for winter.
Monitor your elephant ear plants after a period of frost. Once the leaves begin to wither and yellow, they are ready to be cut.
Uproot the elephant ear's bulb with a sharp trowel. As you dig, work around the bulb in a circle. First give it a wide berth, then loosen the soil inward until you can gently remove the bulb from the ground by pulling on its foliage.
Cut the elephant ear's leaves at the soil line with a sharp pair of bypass shears. Compost or discard the leaves.