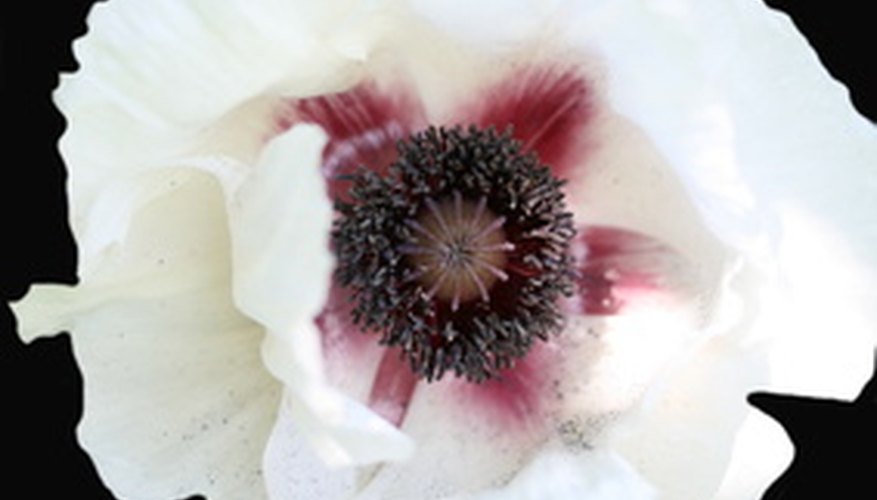 Poppies (Papaver) are among the most familiar flowering plants, famed for their showy flowers and striking seed pods. The genus contains about 70 species, though not all are widely cultivated. The easiest way to obtain many varieties of annual poppies, like the bright red corn poppy, is to grow them from seed. Annual poppies tend to self seed prolifically, so it is sometimes possible to transplant self-sown plants. Perennial poppies, like the popular hybrids of Oriental poppy (Papaver orientalis) are sold as potted plants at many nurseries and garden centers.
Check the listed zone hardiness requirements for Oriental poppies. Many guidebooks contain a United States Department of Agriculture Zone Hardiness map. If your guidebook does not have such a map, obtain one online from the United States National Arboretum (see Resources). Make sure that Oriental poppies are hardy in your zone.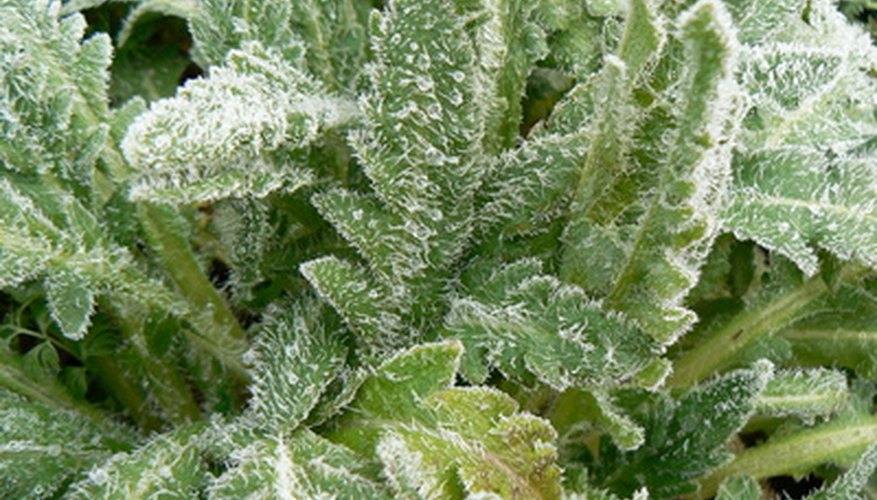 Choose healthy young plants with gray-green, toothed leaves that feel rough or hairy to the touch. For best results, make sure the plants are not pot bound, with a root system that has outgrown the pot. Find out by checking the bottom. There should be no white roots emerging from the drainage holes.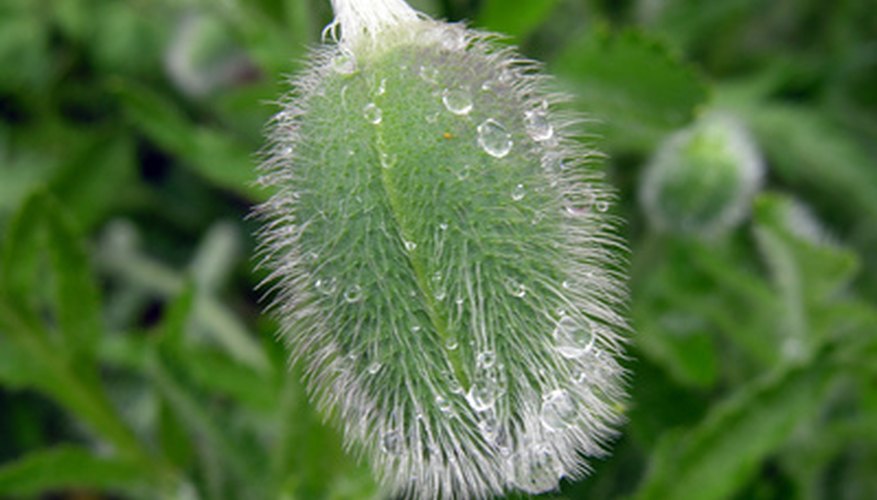 Look for blooming specimens with one or more large, four-petaled flowers in shades of white, pink, red, peach or orange, often with dramatic black central markings. The texture of the petals resembles crepe paper. Pick plants that have several plump hairy, oval-shaped buds. This ensures that the plant will continue blooming once it is installed in your home garden.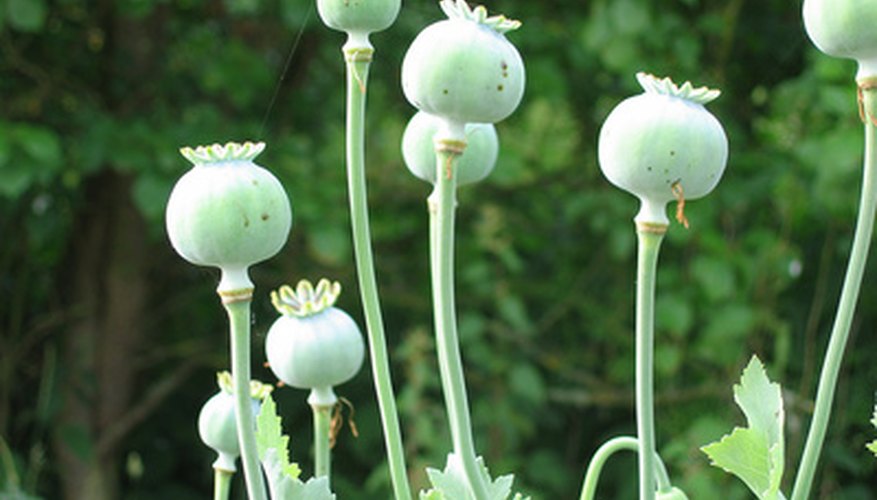 Choose end-of-season plants that feature distinctive large, urn-shaped seed pods and healthy green leaves. Some nurseries may deadhead spent blossoms, preventing the possibility of seed pod formation. If that is the case, the leaves should still be green and healthy.